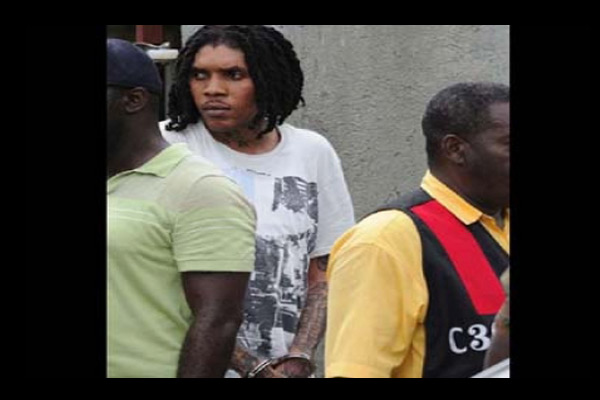 Adidja Palmer, aka Vybz Kartel, is expected to face questions from police investigators today.
Vybz Kartel was expected to be interviewed during the weekend. However, the Head of the Criminal Investigation Branch, Assistant Commissioner Ealan Powell, said the interview was put off following a request from Vybz Kartel's attorneys.Vybz  Kartel is being represented by a team comprising Tom Tavares Finson, Christian Tavares Finson and Michael Deans.
Addi was arrested on Friday morning at a small hotel in Kingston for illegal possession of marijuana. Three other persons who were in the company of the artist were also arrested.

However, the police have since widened the probe involving

Vybz Kartel

.
Several houses owned and frequented by the artist were searched by a strong joint police-military team on Friday. The search follows the discovery of a partially burnt decomposing body at one, that is suspected to be, Kartel's property, but it's not clear if he really owns that house or he only frequented it, in St. Andrew premises.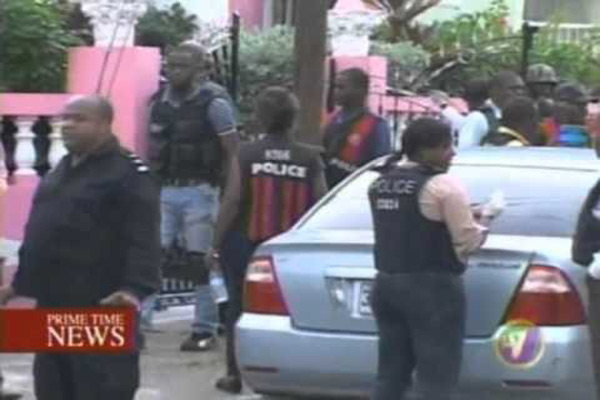 The police said Adidja Palmer – Vybz Kartel is to be questioned in relation to the discovery. There is some confusion and fog still around the matter: apparently the ganja possession wasn't really much and of the other 3 people arrested nobody else was charged.
Even Bounty Killer appeared  a bit concerned about the fact thatVybz Kartel was been handcuffed. Bounty Killer recently tweeted that Vybz Kartel situation with his arrest and apparent evidence against him is "Not a good look yow a doh know hya".
Does Bounty imply that the situation for the Gaza artist is not looking too good and that police might have him like how they haveNinjaman?
Its rare that Bounty Killer express any favorable interest or concern for Vybz Kartel. It also emerged that Kartel's own show that just started, Teacha's Pet, could soon be loosing one of his major sponsor LIME: the company is ready to withdraw the sponsorship if more severe charges will be laid against Gaza Teacha.
Watch Video Of Vybz Kartel getting handcuffed and arrested
real deal