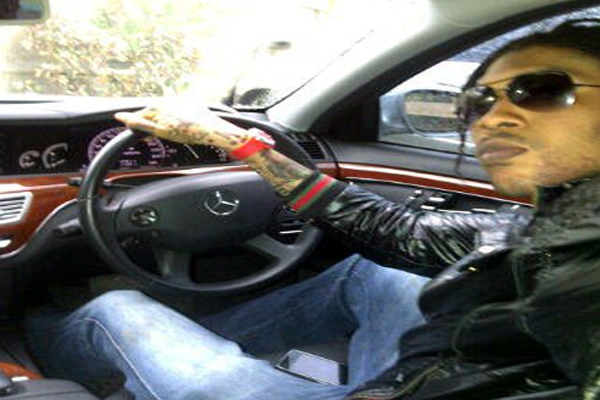 Vybz Kartel has come forward to end speculations regarding who's representing him in his murder and drug-related cases.
Hannah Harris-Barrington, an English-Jamaican lawyer, disclosed few days ago to Jamaican Radio IRIE FM, in more than an occasion, that Adidja Palmer aka Vybz Kartel authorized her to become his new attorney.
Harris-Barrington also revealed that Kartel issued her two letters confirming the decision to switch legal representation in his cases. However, Chris Tavares-Finson, who's been on Kartel's case since the beginning, kept saying that any changes were made and that nobody informed him of this.
YesterdayVybz Kartelreleased a statement where he addresses publicly the speculations. The statement was issued viaTavares-Finson.
"I have not authorized any change in my legal team in whom I have the fullest confidence.I have not retained or engaged the services of Hannah Harris-Barrington to represent me in any matter and she is not authorized to speak on my behalf or to discuss my case. This serves to confirm that I have retained the services of attorneys-at-law Tom Tavares-Finson, Michael Deans and Chris Tavares-Finson to represent me in all the matters for which I am currently before the court."
Vybz Kartel Hires New Lawyer? New And Old Lawyers Speak Out
Listen to Vybz Kartel – You Move Me - Stukie Riddim



real deal