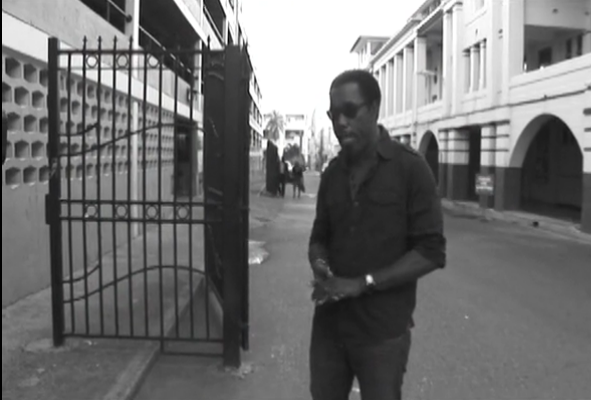 Popular Jamaican TV host Winford Williams goes outside the Home Court Circuit in downtown Kingston where the Vybz Kartel's trial will re start on monday entering week 4th of the discussion before the court with testimony, depositions and  matters of national security, with the  Home Circuit Court being cleared before some depositions.
A day before the trial re-starts
Winford Williams
recaps some of the crucial events in
Vybz Kartel'
s career since the beginning and it goes on documenting the Gaza general history and music career unti
l
Vybz Kartel
's arrest sharing 
 the latst interview of
Vybz Kartel
as a free man.
Vybz Kartel's trial is already been dubbed the "longest trial in Jamaican history"
and has been shadowed by delay, investigations on the police force, jurors and witness. While the outcome seem to be already set it seems that they there to judge Vybz Kartel the dancehall star more than the man behind the artist Adidja Palmer
.
>Vybz Kartel's trial is currently been followed from all over the world with fans searching on google from different continents looking for news,updates and everything related to the case in the hope to see Jamaican dancehall superstar soon free and out a road.
WATCH ONSTAGETV SHOW WITH WINFORD WILLIAMS [ONSTAGE DECEMBER 7 2013 SEGMENT 1 VYBZ KARTEL]
real deal