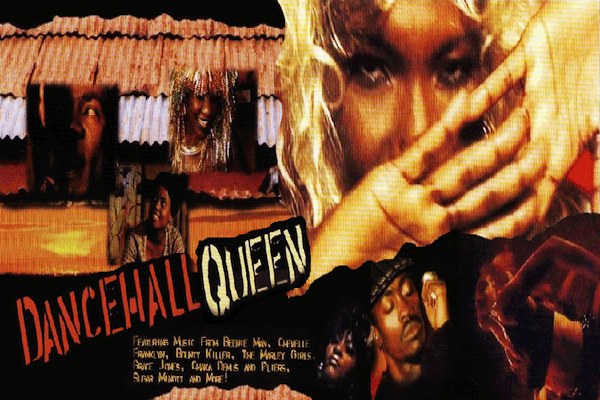 There are many cult movies centered and shot in beautiful Jamaica. One of them is for sure the legendary "Dancehall Queen", an original picture from 1997.
Dancehall Queen is a modern-day Cinderella story, with no Prince Charming, but one very strong woman, backed by a pulsing reggae soundtrack and the scintillating sights of Kingston, Jamaica.
Dancehall Queen is such a classic, genuine, cool movie you may find yourself watch it and re watch it all over again in 2017. For the aspiring dancehall Queens of these days and the dancehall students that were too young then and never knew about this movie, Dancehall Queen is a must see!
Check it out, it features ever green music from Beenie Man, Chevelle Franklyn, Bounty Killer, The Marley Grils, Grace Jones, Chaka Demus and Piliers, Sugar Minott and more! And features also beautiful Jamaican actress, song writer and producer Cherine Anderson as well as Audrey Reid, that plays the main role of Miss Marcia, a poor Kingston's hotdog street vendor outside a dancehall club, where she hopes to attract more attention and customers so to raise her young two daughters out of poverty and the ghetto. Her life is not easy and her best friend get killed by somebody that soon will be after her too.
She will at some point embrace dancehall culture and a second life creating an alter ego for herself and transforming in Mystery Lady, capturing everybody's attention and keeping her real identity hidden. Miss Marcia starts designing her own beautiful and feathered lingerie and will also embark in a competition with a big cash prize in a script full of twists that will keep you glued to the screen.
Not to mention her dancing routine is off the chain mixing backflips with headstands and so on in a story that shows social issues, adventure, drama featuring an all stars cast including a super young Beenie Man, Lady Saw and Chevelle Franklin.
The story was inspire by the first ever recorded in history Jamaican Dancehall Queen Carlene, that really won one of the first Dancehall Queen competition in a Kingston nightclub wearing her own self made costume and to this day is considered legendary in the Jamaican Dancehall scene, where she is still very involved with Jamaican music and she is one of Beenie Man's baby mother.
The movie Dancehall Queen dropped in 1997 and we celebrating this great tribute to Jamaican dancehall music and dancing 20 years later so also the youngest generation can know about it and maybe learn something from and about the past.
Created by Island Records founder Chris Blackwell (Bob Marley, U2, Grace Jones etc.). Palm Pictures has always pushed musical boundaries and encouraged unlikely collaborations. Since the late 90's it has been a leader in the convergence of music and film, producing and distributing music documentaries, art house & foreign cinema, and music videos.
The movie is uploaded in full in Pal Pictures Youtube channel, you can also watch it embedded below. Enjoy.

Watch Dancehall Queen Jamaican Cult Dancehall Movie By Palm Pictures

real deal