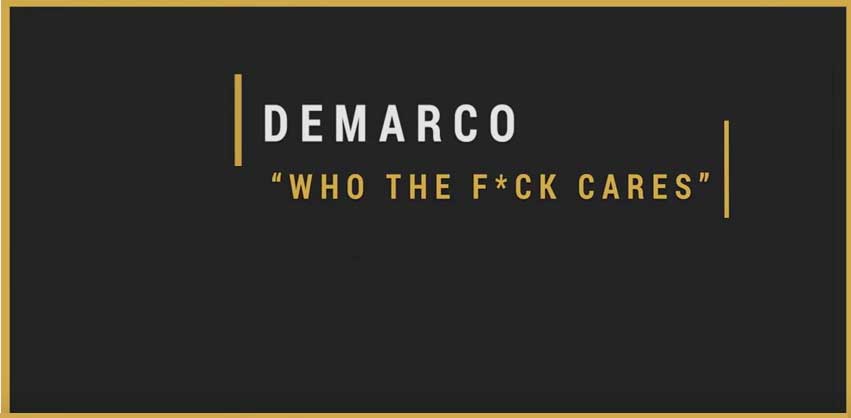 One of the baddest Jamaican dancehall music artist, Demarco, released the official music video for the

single – Who The Fuck Cares?
The dancehall single with explicit title and lyricsvoiced on Chimney Records After Party Riddim, was released last summer, and was another big instant hit from Demarco.
Watch Demarco – Who The Fuck Cares? [DANCEHALL VIDEO]
The official music video for the single is True directed by Gift Entertainment and features cameos from several dancehall personalities including Tanto Blacks, DJ Nicco & more Jamaican celebrities.
Fans of Demarco will be happy to know his

first solo album will debut in the next months, probably in May

and the title is still unknown.
"I'm looking forward to the release of my album, it will be my first official full-length project," Demarco said. "The fans have been requesting an album from me for the longest time. The wait is finally over."


style="display:inline-block;width:468px;height:15px"
data-ad-client="ca-pub-5109320371512143"
data-ad-slot="9371564511">

real deal