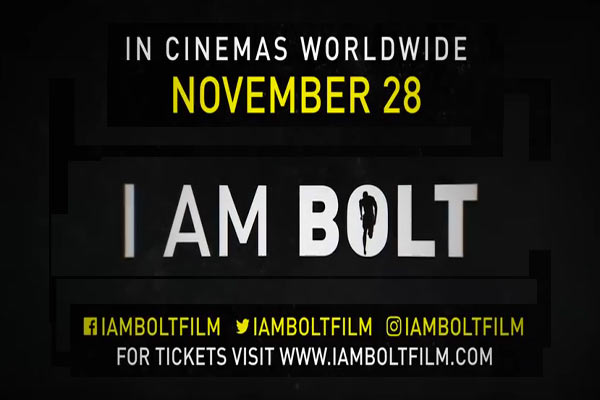 Fans of the fastest man alive, Jamaican sprinter Usain Bolt, will enjoy the official movie trailer for I AM BOLT, a new documentary based on the real story of the fastest man on the planet.
This is not the first documentary centered on Usain Bolt's life, in 2009, following his new world record of 9,58 seconds of the 100 meters sprint, French Director Gail Leiblang, filmed up and close to the legendary sprinter for 12 months as he was preparing for the 2012 London Olympic Games and titled the documentary: Usain Bolt The Fastest Man Alive. That year Bolt went and set a new record running the Olympic 100 meter sprint, ( and also singing Tommy Lee Sparta – Psycho – and dropping some serious Gaza signs worldwide)
The new documentary I AM BOLT, an all access project, will reveal the hard work it takes everyday to become six time Olympic Champion, following the fastest man that ever ilved in his native Jamaica as well as around the world.
To be a Champion is hard work ,that requires discipline and sacrifice. Directed by Gabe and Ben Turner and produced by Leo Pearlman — the  same UK team behind Manchester United documentary Class Of 92 and box office hit One Direction: This is Us – the team has been spending time with Bolt in between races, around the warm up zone and athletes' village.
WATCH I AM BOLT Movie Official Trailer
real deal