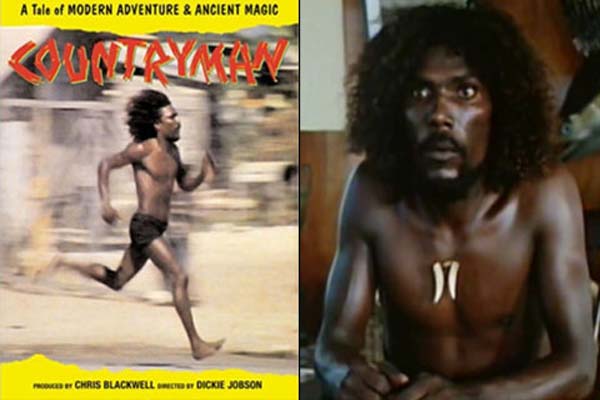 Watch a vintage cult movie coming out of Jamaica, titled Countryman, from 1982, the picture is directed by Dickie Jobson and produced by Chris Blackwell.
This is the Official full movie "Countryman", a cult classic Jamaican film featuring also music from Bob Marley and the Wailers

.
Countryman centers around a fisherman which is no ordinary man. He is a man of the sea, a man of knowledge, in effortless harmony with everything that lives and breathes.
The fisherman's solitary existence is shattered when an airplane crashes into a nearby swamp. By rescuing two young Americans from wreckage, the fisherman, Countryman, becomes an unwitting player in a political plot devised by power-hungry Colonel Sinclair.
The couple and Countryman, branded by Sinclair as enemy agent, are forced to flee into the Jamaican wilderness to elude capture. The peaceful Rastafarian hero shows the Americans his knowledge of land and sea, but when violence peaks, he shows that he is capable of unleashing an awesome, almost magical display of acrobatic hand-to-hand combat.


Highlighting this modern high-adventure story are performance by some of the Caribbean's finest Reggae singers and musicians.
Compiled by Island Records, the soundtrack includes "Pass It On", "Jah Live", and "Rat Race" by the immortal Bob Marley and The Wailers; "Sound System" by Steel Pulse; "Bam Bam" by Toots and The Maytals; and 'Wisdom" by Jah Lion.
Countryman is a big rebel movie that portrays well the relentless Jamaican spirit and also a way to honor and salute the main actor, Jamaican Edwin "Countryman Lothan, that passed away at the age of 70 last year in his native St Catherine last year in September.
The man that inspired the whole Countryman movie and concept, after Perry Henzell, the director of the Jamaican cult movie - The Harder They Come, suggested to the to write a story around his character.
Perry Henzell's widow Sally describe Countryman and their first meeting with these words:
"We were drawn to him instantly. He was so amazing, one of the most intelligent men I have ever met. He came across so well and yet he had no formal education. His language was like that of a poet. He could discuss a wide range of topics and talked with deep meaning about things such as politics, religion and spirituality. He was deep and so unique. We were very lucky to have met him," 
Watch Countryman (1982) | Official Full Movie – PALM Pictures



real deal