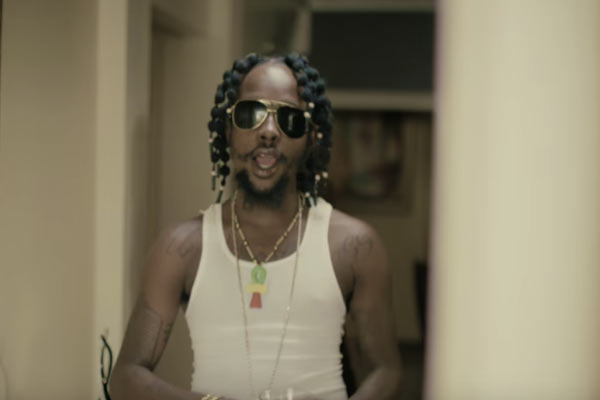 Unruly Popcaan

, the former Gaza member that rose to fame following the arrest of his mentro Vybz Kartel, released a new music video for one of his latest dancehall hit song titled "Never Sober".
The Jamaican dancehall reggae superstar has been pleasing his fans with a string of new hot releases in the last few weeks.
From the latest visuals for
"Weed Is My Best Friend",
the
2016 Popcaan'
s
anthem
dedicated to the
evergreen highest grade,
to his
new single
with
Drake "Controlla"
that will be included in the
Toronto'
s born upcoming album
scheduled to drop shortly, 
to this new
Popcaan 
music video "Never Sober"
where, beside what Alkaline says, 
Popcaan
is still rocking his
hair bubbles.
Jamaican recording artist Chi Ching Ching

and

music producer Notnice

, both good Popcaan friends, are among the celebrities doing a cameo in Popcaan's new video posted at the beginning of the post.
Following the solid tradition in dancehall reggae music where the music artists release or record a lot of singles during their careers, Popcaan is not exception as he is reveling himself as an hard worker, always in the studio recording or penning new music, just like his mentor Vybz Kartel before his incarceration.
"Never Sober" a huge song in Popcaan's repertoire for the lyrics, where he deejays that he is never sober, and the catchy riddim, produced by Popcaan's own Unruly Entertainment the music video will make the song even more popular among the young Unruly fans.
While you can enjoy the new music video for the song, Popcaan's "Never Sober" single is available on iTunes and you can get it clicking on the iTunes banner posted on this page.
real deal