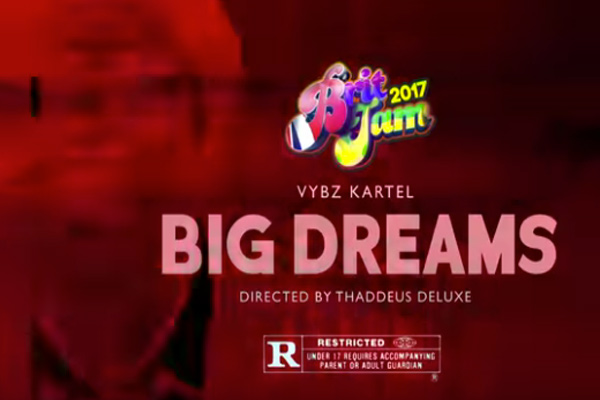 World Boss Vybz Kartel has a new hot music video in heavy rotation for his hit bound single – Big Dreams – produced by Good Good Productions.
The new music video from the incarcerated Dancehall star has been directed and edited by Thaddeus Deluxe and was shoot during the popular Jamaican Brit Jam 2017 Event.
Showing amazing footages of the youths partying, dancing and having a good time on the notes of Kartel's Big Dreams.
Vybz Kartel's – Big Dreams has been voiced over the popular Vybz School riddim, a riddim that celebrates Kartel's career and his Gaza Portmore Empire and their contribution to dancehall music and culture.
Voicing on Vybz School riddim are former Empire artists Blak Ryno with "Go Hard", Jah Vinci "Nuh Trust Friend", what 's left of legendary Merital Family with "Protect My Steps", World Boss co-accused Shawn Storm  "Dem Fraid", unforgettable Gaza Queen Sheba with "One Whine" and Tommy Lee Sparta dejaying "Anything A Anything".
School Vybz riddim is available for digital purchase on iTunes clicking on the banner below, click here to stream the full  School Vybz riddim and read why Popcaan's is not on it.
Watch Vybz Kartel – Big Dreams – [OMV] April 2017
real deal