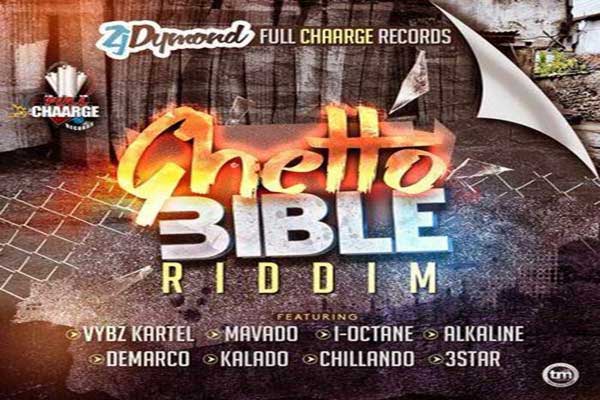 World Boss Vybz Kartel

aka the Gaza General aka Addi Innocent, voiced a new sensational single on the newest Ghetto Bible riddim produced by ZJ Dymond and Full Charge Records.
LISTEN TO WORL BOSS VYBZ KARTEL STRAIGHT & NARROW
The riddim features only champion Djs like I-Octane, Mavado, Alkaline,Demarco, Kalado, Chillando, 3star and while all the artists delivered amazing tunes it's Addi that once again takes the riddim showing that no matter what he still stands up Straight and Narrow, despite the plots to poison  him in jail legendary Vybz Kartel keeps delivering hits on hits and proves himself unstoppable in this beginning of 2015.
Listen to the full Ghetto Bible riddim posted below, and check the track listing as well.
GHETTO BIBLE RIDDIM – JAN 2015 – ZJ DYMOND – FULL CHARGE RECORDS – JAN 2015

GHETTO BIBLE RIDDIM TRACK LIST
3 STAR – HIGH DAILY
ALKALINE – NUH LIKE PEOPLE [CLEAN]
ALKALINE – NUH LIKE PEOPLE [RAW]
CHILANDO – WAH RUN ROAD NOW
DEMARCO – WAP DEM
I OCTANE – DONE TALK JEALOUSY [CLEAN]
I OCTANE – DONE TALK JEALOUSY [RAW]
KALADO – GHETTO YOUTH WANT MONEY [CLEAN]
KALADO – GHETTO YOUTH WANT MONEY [RAW]
MAVADO – GHETTO BIBLE [CLEAN]
MAVADO – GHETTO BIBLE [RAW]
VYBZ KARTEL – STRAIGHT & NARROW
real deal