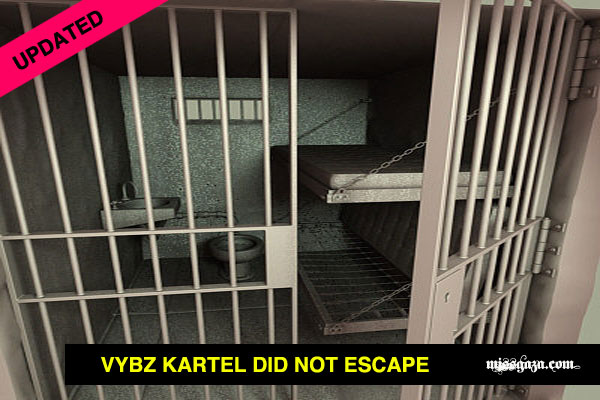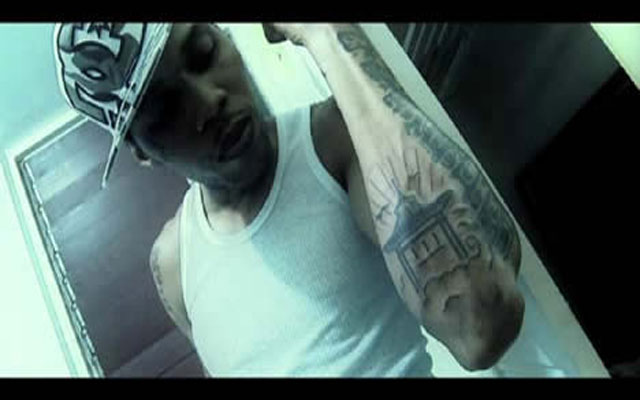 Despite rumors that he escaped custody early this morning, Vybz Kartel, was remanded again  when HE APPEARED  in the Gun Court Division of the Corporate Area Resident Magistrate's Court today.
He will return to court on December 21, for the case regarding the murder of Barrington 'Bossie' Bryan, when the documents related  will be served on the defense. Vybz Kartel, real name Adidja Palmer, was also ordered to return to court on February 3 when a preliminary inquiry pertaining to Bryan's murder is expected to be handed over to his defense team.
About the earlier news of him being possibly escaped from prison with several inmates injuring several guards and so on, a blogger confessed it was a prank, a joke, a hoax. Vybz Kartel is still held in custody, but the story generated an incredible media buzz internationally showing that even from jail  World Boss Vybz Kartel always makes the headlines.
Anyway…It's better this way, that it was just a joke and nobody got hurt if not maybe the pride of good, reliable information. As much as incredible it sounded this whole Kartel In Jail chapter had so many unexpected twist and turns of events, mysteries, surprises, last minute arrests since it all started, 2 months ago, that the story of him escaping sounded like the climax of some action drama  with fans wondering where he could hide and painting different out coming  scenarios….Let's move on. Free Teacha.
Listen to VYBZ KARTEL SONG – TESTIFY FROM CASH FLOW RECORDS 

Check out this cool video Infamousozzy & MixDesignHD – Vybz Kartel's Freaky Gayl Part 2

real deal