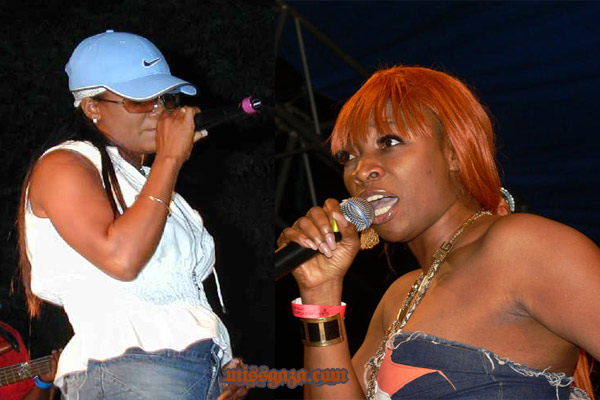 Irish and Chin's Sound Chat Radio  interviewed recently dancehall artist Queen Macka Diamond, real name Charmaine Munroe, who revealed her side of the feud between her and another Queen and veteran female deejay, Lady Saw, real name Marion Hall that is been going on in the past weeks.
Macka Diamond talked and answered questions, she sounded upset, and she told it all to radio host Garfield 'Chin' Bourne, stating that her speaking out has been a long time coming, as for many years she simply decided to just let peace reign, but now it's simply too much for her and she can't stay silent anymore. 
According to Macka, this beef all started over her song titled "Forty and Fabulous," which she wrote in celebration of her 40th birthday as a way of saying that she may be older but still relevant in the music business.
The song's lyrics mention several top Dancehall acts including Bounty Killer and Lady Saw, who are also of a similar age.
Listen To Macka Diamond – 40 & Fabulous –  Push Fi Start Riddim



Allegedly Lady Saw took offense to that and recorded a song titled 'Age is just a number," where she names also Macka Diamond for calling her name!
Macka in the interview went on and on, and revealed that disagreements between herself and Lady Saw have been going on for years. Hear it all from Macka own voice in this interview from Nov 19.
Listen To Lady Saw – Age Is Just a Number – Radio Active Riddim
real deal