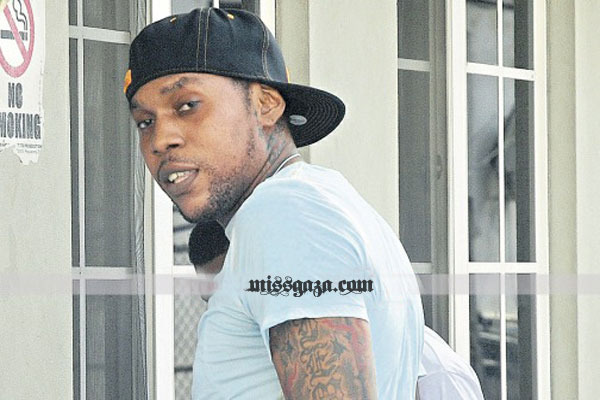 Gaza fans Adidja Palmer  – Vybz Kartel aka Addi Innocent and his two co-accused were  given a new mention date — September 15 — when they appeared in the Corporate Area Resident Magistrate's Court to answer the charge of attempting to pervert the course of justice.
Dancehall Hero Vybz Kartel, who is now serving time for murder, is jointly charged with Vanessa 'Gaza Slim' Saddler aka Vanessa Bling and Andre 'Pim Pim' Henry. The date was set to facilitate the submission of a further statement from Mario Assad, former technology officer at Digicel.
The court was previously told that Assad had retired and that his replacement would also replace him as a witness in the matter.
READ MORE : VYBZ KARTEL LATEST MUSIC 2014 | VYBZ KARTEL NOT GUILTY A YEAR LATER
But when the case was mentioned yesterday, Digicel's attorney, Walter Scott, told the court that Razvan Ungureanu, who is the new technology officer, could not assist the court but indicated that Assad, who resides in Florida, was willing to make himself available for the trial. Scott also suggested that Assad could provide the police with a further statement via tele-conferencing.
While Gaza Slim had her bail extended and Kartel was remanded again, Pim Pim, who is unrepresented, had met with a female attorney who is expected to be his new lawyer and that a date was set for him and his lawyer to appear in court on September 2. Henry (Pim Pim) lost his attorney Peter Champagnie earlier this month because of financial challenges.
All of them will appear before the court on October 27 for the beginning of the trial on charges of attempting to pervert the course of justice and conspiracy to pervert the course of justice.
PREVIEW A NEW SENSATIONAL SINGLE FROM VYBZ KARTEL FEAT PG 13 – IGNITE THE WORLD – SHORT BOSS MUZIK

real deal