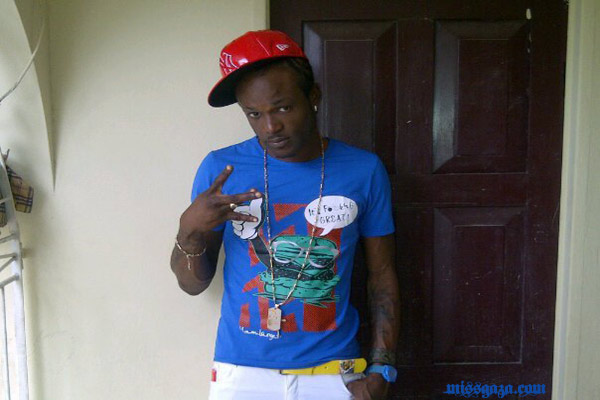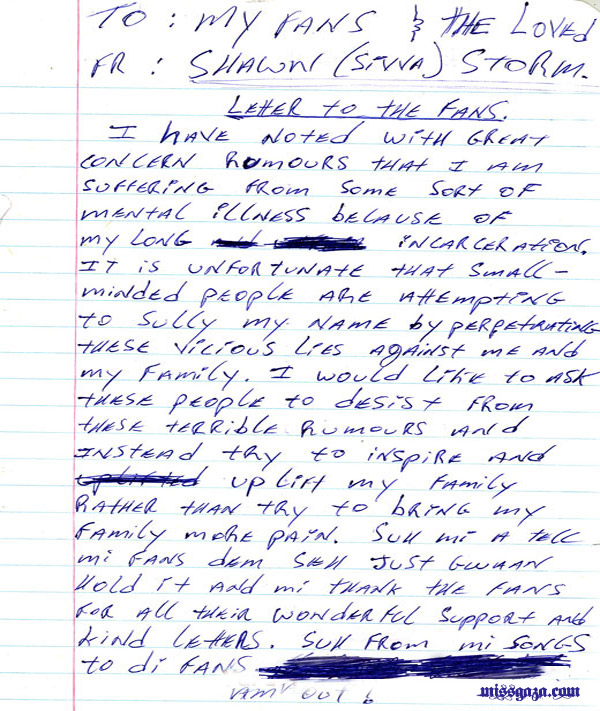 In the past weeks bad rumors were circulating about Gaza singjay Shawn Storm, real name Shawn Campbell, gone mentally ill.The rumors said that Portmore artist Shawn Storm, currently incarcerated with Vybz Kartel, was gone mentally insane while in jail due to the long incarceration.Why people spread rumors?
Shawn Storm – My Life – Official Video

[youtube width="640" height="344"]http://www.youtube.com/watch?v=KuW66jzg-nM[/youtube]
Shawn Storm also heard and read somewhere about these rumors and wrote a letter from jail to his fans so they could read directly from him that he didn't become mentally ill.
Shawn Storm writes that  he  is gwaan, he is fine and would like to ask some people to desist from spreading these terrible rumors  and he suggests them to try to inspire and uplift his family not bring more pain. 
Fans of Shawn Storm enjoy some of his tunes and keep writing and supporting him!
Shawn Storm -Stop Call Up Mi Name on Check Mi Riddim October 

2012

 

- Morris Code Prod. 

[youtube width="640" height="344"]http://www.youtube.com/watch?v=Hw9Nj_KZbLg[/youtube]
Shawn Storm – Mi Nuh Fraid – Love Yuh {

Daily Dose Riddim – Head Concussion Records – April 2012}

[youtube width="640" height="344"]https://www.youtube.com/watch?v=6ANncbuON7s[/youtube]
real deal