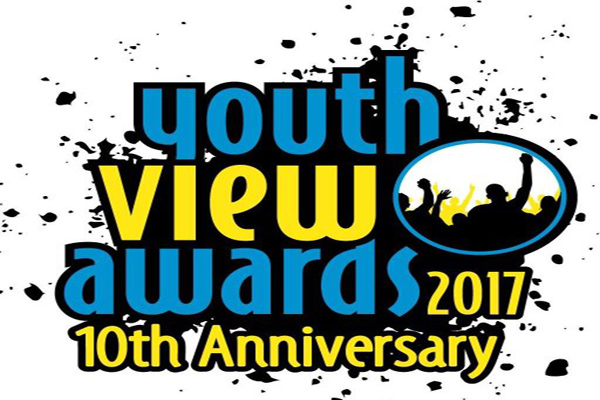 Incarcerated Jamaican World Boss Vybz Kartel is not only the King of the Dancehall is also the King of the Youths.
We wouldn't otherwise be able to explain how, after 5 years since his incarceration and total absence from the music scenes Vybz Kartel was the biggest Winner at the latest edition of the popular Jamaican Youth View Awards (YVA), this year at its 10th edition, that went down last Saturday night at the National Sports Arena in St Andrew and hosted by former Miss Jamaica Universe Yendi Phillipps.
Beside his life sentence and being behind bars all these years Kartel received 8th nominations in seven categories and brought home FIVE Awards.
AT YVA 2017 VYBZ KARTEL WON:
FAVORITE LOCAL MALE ARTIST, HOTTEST SUMMER SONG, FAVORITE LOCAL CHART TOPPING SONG FOR "FEVER", FAVORITE DANCEHALL ARTIST & FAVORITE MUSICAL COLLABORATION FOR "LOODI "WITH SHENSEEA.
Vybz Kartel is not new to winning big with the youths since he has been collecting already multiple trophies at every edition, and one of his last live performances was at Youth View Awards 2011. Watch the video below
Vybz Kartel Last Live Performance @ YVA Awards On FEB 2011



Every time his name was announced the audience would break up in big clapping and cheering. Other bigger winner of the night was young & talented Shenseea who won – Breakout Celebrity of the Year, Young Hot & Hype Female and the already mentioned Favorite Collaboration for – Loodi with Kartel.
Alkaline, who initially got 10 nominations, won two trophies —Young Hot and Hype (Male) and with Jay Will Films – Favourite Local Music Video for - City.
Creep Chromatic was the only other one to get double awarded and took home – Favorite Party Selector and Favorite Sound System for Chromatic Disco.
Popcaan, Spice, Beres Hammond, Usain Bolt, Ding Dong & RD Studios all brought home a trophy. Check the full list of winners and their categories at this year Youth View Awards 2017 posted below.
Beenie Man was named YVA Icon for his contribution to local music and he sure delivered an amazing live performance. Other live sets of the night were performances by veteran reggae artist Freddie McGregor and D Major, Xklusive, Romain Virgo, Nyla, Chozenn, Shenseea and Adahzeh.
YOUTH VIEW WARDS 2017 LIST OF WINNERS
Favorite Dance Group:

Ravers Clavers
FAVORITE LOCAL MALE ARTIST:

VYBZ KARTEL 
Favorite Local Music Producer:

DJ Frass
HOTTEST SUMMER SONG:

VYBZ KARTEL
Favourite Artiste Female (local):

Spice
FAVORITE LOCAL CHART TOPPING SONG:

VYBZ KARTEL
Favorite Dancer (Male):

Ding Dong
Breakout Celebrity Of The Year:
Shenseea
Young, Hot & Hype Female:

Shenseea
FAVORITE DANCEHALL ARTIST: 

VYBZ KARTEL
FAVORITE MUSICAL COLLABORATION: 

VYBZ KARTEL SHENSEEA -LOODI
Favorite Cultural Artiste: Chronixx
Favorite Local TV Show:

Magnum Kings and Queens of Dancehall
Fashion Icon (

Male):

Quite Perry
Fashion Icon (Female)
:
Shanice Allen
Favorite Local International Artiste:

Popcaan
Favorite Gospel Artiste:

Kevin Downswell
Favorite Breakout Youth Athlete (Male):

Javon Francis
Favorite Breakout Youth Athlete (Female):

Toni-Ann Williams
Favorite Social Media Personality:

Bad Gal DyDy
Favorite Legendary Artiste:

Beres Hammond
Favorite Dance Move:

LOL by the Tuff A Lie Crew
Celebrity Role Model:

Usain Bolt
Favorite Video Director:

RD Studios
Favourite Radio DJ:

ZJ Chrome
real deal