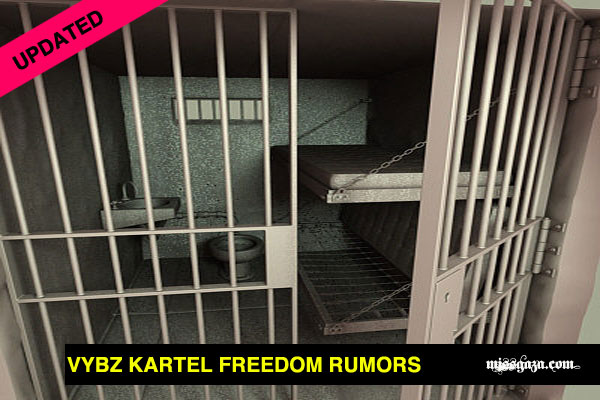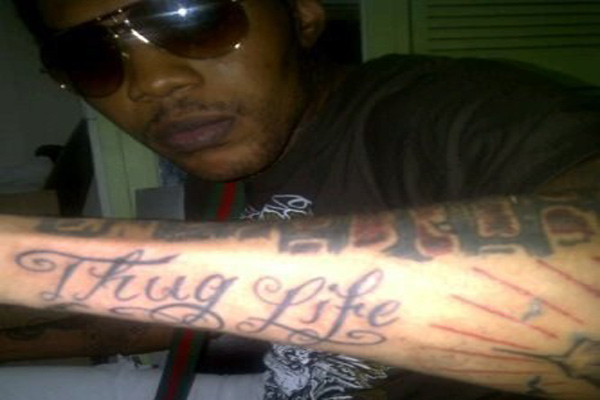 Ahwoe!!!!It really sounded like a movie for a couple of hours! Vybz Kartel's own script! Dancehall star Vybz Kartel was reportedly broken out of prison after holding an officer at gunpoint.
The news were all over European sites. Mr Adidja Palmer, allegedly tought how to start a riot at the Horizon Adult Remand Centre, where he is allegedly – at this point – being held over his possible involvement in up to seven (??? i know how is that even possible) murders. Ooooh Kartel!

It was reported that Vybz Kartel and several other prisoners managed to take control of the prison shortly after 1am local time this morning (30/11/11), taking clothes and keys from guards before escaping in a prison maintenance pickup truck at approximately 1.45 am. One police officer  was reported death of a heart attack during the escape with at least twelve others injured, including two who were shot with guns apparently smuggled into the prison ahead of the raid.
Reports went further saying that the Force Commissioner of Jamaica's Criminal Investigations Branch had confirmed that Kartel was on the run and that he and the other escapees were on the island's most wanted list. Also at 12.20pm GMT today (30/11/11) a tweet  went out  from Kartel's Twitter account just saying "Ahwoee'. It has yet to be confirmed whether the tweet was genuinely sent by Vybz Kartel .
Ok now let's rewind a second. In a matter of few hours Jamaican Police
DENIED
Mr Palmer ever did such things!!
Assistant Commissioner of Police Les Green told National Jamaican newspapers early this morning that he had no knowledge of the reported jail break. Police at Denham Town Police station, the closest police station to the remand centre were also unaware of the reports as was the Constabulary Communication Network who also claimed ignorance of any jail break.
Vybz Kartel didn't escape from jail it was a hoax, a joke to make Vybz Kartel laugh in his cell. It worked!
Listen to Vybz Kartel Song – Welcome The Outlaw on the Outlaw Riddim



Listen to Vybz Kartel -The Best Of Them  - For Fake Friends Who Sell Out- August 2011
real deal