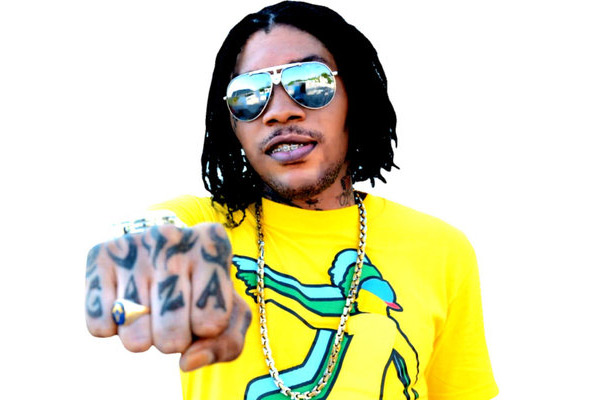 Addi Di Teacher was yesterday on a Caribbean Airlines plane ready to go but few minutes before the take offto Guyana, for a show called Jam Zone Summer Board, where also his rival, Jamaican dancehall artist Mavado, aka Gully God, is scheduled to perform, he asked to leave the plane in a rush, saying he was really sick and not feeling good.
The plane staff let him leave the plane. When contacted by press, Jamaican ace artist Vybz Kartel explained the reason for leaving the flight:he said some man in Guyana wants either to kill him or kidnap him an he has anything more to say about it.
That happened already in 2009, when Kartel pulled a no show at the last minute and always for the same reason: receiving death threats.
He was booked to perform in Guyana but refused to board any flights outside Jamaica.
Yesterday, in a desperate attempt to prevent the no show again to happen in Guyana the promoters for Zone Summer Board contacted the Jamaican Minister of Youth and Sports, Olivia Babsy Grange, but the Minister say that she did several attempts to reach out to Vybz Kartel but she couldn't reach him.
Check out on of his latest tunes for August 2011,both war songs from Gaza General, titled Kill Dem All & Done Part 2 on Wata Pipe Riddim.
LISTEN TO VYBZ KARTEL-KILL DEM ALL & DONE PART 2 (WATA PIPE RIDDIM)
real deal