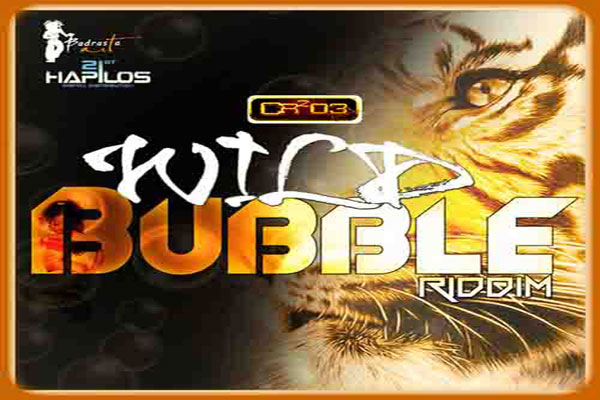 Full new music and new releases in Dancehall from Jamaica with ZJ Chrome/Cr 202 Records – Wild Bubble, his latest hardcore Dancehall riddim.
One of the most searched riddim out there right now by fans and dancehall DJs World Wide. One of the first voicing on it was Popcaan with one of his best songs of the year – Food Haffi Run,released few months ago.
ZJ Chrome Wild Bubble riddim features new music from the hottest Dancehall/Reggae artists out there including Vybz Kartel and Gaza Slim new single – Can't Do Without Me and also new Aidonia, Blak Diamon, Bugle, Elephant Man, Konshens, Tifa, Tommy Lee,Tony Matterhorn.
Enjoy the full preview and buy the riddim on i-Tunes here.
Wild Bubble Riddim Tracklist
01. Jook So (Raw) Aidonia
02. Jook So (Radio) Aidonia
03. The Weekend Blak Diamon
04. No Tomorrow (Radio) Bugle
05. Party Nice Elephant Man
06. On Your Face (Raw) Konshens
07. On Your Face (Radio) Konshens
08. Food Haffi Run (Raw) Popcaan
09. Food Haffi Run (Edit) Popcaan
10. Show Me the Bubble (DJ Intro) Tifa
11. Show Me the Bubble (Radio) Tifa
12. Party Non Stop (Raw) Tommy Lee
13. Party Non Stop (Radio) Tommy Lee
14. Stop Watch You (Raw)  Tony Matterhorn
15.Stop Watch You (Radio) Tony Matterhorn
16. Pedal & Wheel (Raw)Tony Matterhorn
17. Pedal & Wheel (Radio) Tony Matterhorn
18. Wild Bubble Voicemail
19. Can't Do Without Me (Radio) Vybz Kartel feat. Gaza Slim
LISTEN TO WILD BUBBLE RIDDIM MIX
real deal