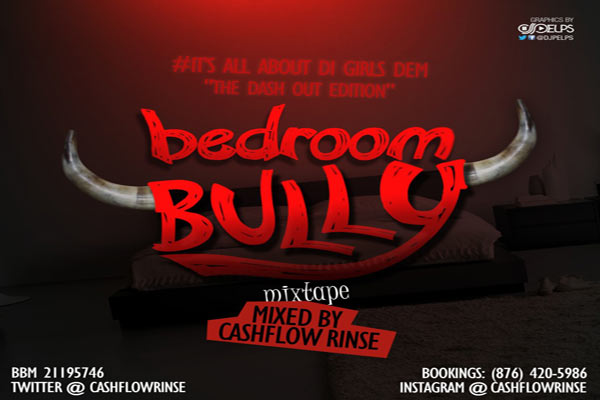 Download a new HEAVY WEIGHT mixtape from Dj Cashflow Rinse -Bedroom Bully that came out last week packed with free reggae dancehall and hip hop songs.
Bedroom BullyMixtape mixed by Dj Cashflow Rinse is super packed with the latest, hottest and sexiest dancehall hits and tunes for this Summer 2013.
It's all about di gayls dem, the biggest and maddest drops, the biggest hits mixed and blended just as Dj Rinse does! Maaaawd!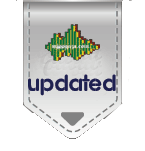 Check the track listing 70 hits songs including Vybz Kartel, Mavado,Aidonia, Tommy Lee … stream or download  below.
Bedroom Bully Mixtape includes the latest slamming hit songs from Vybz Kartel, Mavado, Tommy Lee Sparta,Macka Diamond, Busy Signal, Aidonia, Lady Saw, Tifa, Konshens and many more top Jamaican Reggae Dancehall artist.
Bedroom Bully dancehall mix is available for free streaming and free download in mp3 format clicking on the buttons below.
STREAM BEDROOM BULLY MIXTAPE MIXED BY CASHFLOW RINSE – DANCEHALL MIXTAPE – MAY 2013
STREAM BEDROOM BULLY MIXTAPE DJ CASHFLOW RINSE
DWNLD BEDROOM BULLY SINGLE TRACK
DWNLD BEDROOM BULLY SPLIT TRACK
BEDROOM BULLY MIXTAPE – CASHFLOW RINSE -TRACKLIST
2.

VYBZ KARTEL – EVER BLESS
4.MAVADO – AGONY
5.

CHARLY BLACK – FIRST TIME
6.

MACKA DIAMOND – DYE DYE
7.

BUSY SIGNAL – CYAAN BELIEVE
11.

KONSHENS & DARRIO – GYAL SIDUNG
12.

LADY SAW & ELEPHANT MAN – SIDDUNG PON IT
15.

SPICE – CYAAN MANAGE IT
16.

MAVADO – SPECIAL KINDA GYAL
17.

MAVADO – CARIBBEAN GIRL
18.

VYBZ KARTEL – CONVERTIBLE
19.

GANGGOOLIE – MUSCLE WINE
20.

XYCLONE FT DA'NANDI – BEDROOM BULLY (DUB)
21.

BUSY SIGNAL – BEDROOM BULLY
22.

ELEPHANT MAN – PON YUH TOE POINT
23.

KONSHENS – GYAL A BUBBLE
26.

DEMARCO – STEADY WHINE
28.

KONSHENS – WALK AND WINE
29.

VYBZ KARTEL FT STYLISH – R U READY
32.

KONSHENS – ON YOUR FACE
33.

TOMMY LEE – PUSSY MECHANIC
34.

I-OCTANCE – JIGGLE FI MI
35.

CHARLEY BLACK FT J CAPRI – WINE & KOTCH
36.

VYBZ KARTEL – EXERCISE
37.

BUSY SIGNAL – WATCH OUT FOR THIS
38.

CHINO – TOUCH YOUR BODY
43.

AIDONIA – TIP PON YUH TOE
48.

VYBZ KARTEL – STREET VYBZ
49.

MR VEGAS – PARTY TUN UP
51.

ELEPHANT MAN FT OPAL – WINE UP
52.

VYBZ KARTEL – BUBBLE HARD
53.

DEMARCO – CONTINUE WINE
56.

VYBZ KARTEL FREAKY GAL PRT 3
58.

BOUNTY KILLER FT CECILE – RIDE
61.

MAVADO FT CHINO – GOOD GOOD GIRL
64.

BUSY SIGNAL – SEND IT ON
66.

VYBZ KARTEL – LOVE YUH TO MI HEART
67.

VYBZ KARTEL – HOLD ME (HURT IT UP)
real deal