Mixed by DJ Duff – Venom Unit here comes Reggae sensation Chronixx latest mixtape "The Odd Ras Mixtape".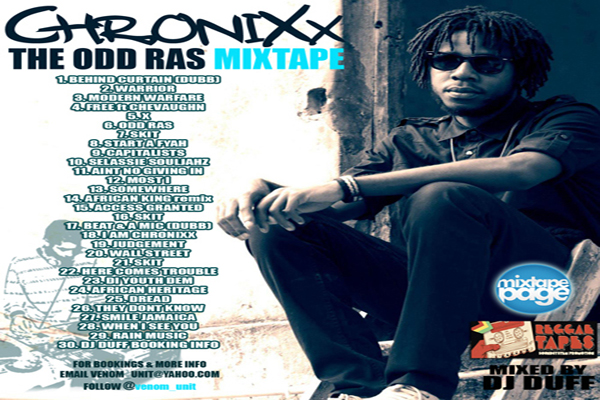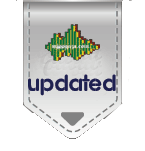 The mixtape includes more than 30 tracks with the latest Chronixx hit singles, check the track listing and stream or download the mixtape below.
This is the second mixtape for the young reggae crooner that is touching with his music and lyrics a lot of lives all over the world making him an international reggae ambassador  and  a sensation in Reggae Music.
STREAM THE ODD RAS MIXTAPE CHRONIXX DJ DUFF – APRIL 2013
DWLD CHRONIXX ODD RAS MIXTAPE -DJ VENOM
THE ODD RAS MIXTAPE CHRONIXX DJ DUFF TRACK LISTING
1

Behind Curtain – Dubb

2

Warrior

3

Modern Warfare

4

Free – Ft Chevaughan

5

X

6

Odd Ras

7

Skit

8

Start A Fyah

9

Capitalists

10

Selassie Souljah

11

Ain't No Giving In

12

Most I

13

Somewhere

14

African King Remix

15

Access Granted
16 Skit 17 Beat and A Mic – Dubb 18 I am Chronixx 19 Judgement 20 Wall Street 21 Skit 22 Here Comes Trouble 23 Di Youth Dem 24 African Heritage 25 Dread 26 They Don't Know 27 Smile Jamaica 28 When I See You 29 Rain Music
real deal