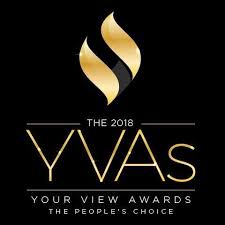 The popular Jamaican Music Award, known in the past years as Youth View Awards, that takes place in the middle of February every year in Jamaica, changed its name and rebranded it to Your View Awards, for this year's upcoming edition.
Beside changing name, this year edition, that will take place on February 24, also changed the eligibility rules of the nominations and doing so caught up some controversies because basically this year Vybz Kartel cannot be voted, which is ridiculous. Vybz Kartel dominated the 2017 Youth View Awards bringing home five of the top awards of last year celebrations and since he was still behind bars Shorty, Rvssian and Vybz Kartel's own sons Lil Addi and Lil Vybz [PG13] picked up the Awards,
Alkaline and Vybz Kartel went head to head at last year edition of YVA with the Vendetta's deejay getting also nominated in Kartel's categories and despite getting more nods than Vybz Kartel he only walked away with three awards. They must have found a way to help him win, shutting down Kartel from the whole show.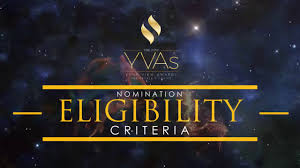 The producers of the show patted it differently, but that doesn't change the substance. Anyways Vybz Kartel already expressed his disappoint to another [failed] attempt to muzzle his music, but World Boss and his fans don't fret, beside the exclusion, he has currently 2 hot singles topping in Top 10 Dancehall Singles for January 2018, closed the year with three hits in Top 10 and he keeps setting the mark in Jamaican dancehall music.
In order to be eligible for the nominations for Your View Awards, artists must be able to perform at the event ceremony set for February 24. Being Vybz Kartel now behind bars since the end of September 2011 and with his appeal trial starting this summer 2018, beginning on July 9th, Adidja Palmer, World Boss Vybz Kartel's real name, is not eligible to be voted.
In the previous editions of the show, when it was still named Youth View Awards, since its beginning in 2011, Vybz Kartel has been a house hold name of the Youth Awards Show, winning Deejay Of The Year each and every editions and being the bigger winner at last year's edition. 

Check here for some past edition's of YVA Winners List.
With Vybz Kartel away from the equation a lot of other artists will get more exposure,and chances to win. Let's not forget the last year other Jamaican music artists, like Nesbeth, got upset and resented Kartel's and his music for "obscuring them".
With Vybz Kartel ineligible, currently leading the nominees for YVA 2018 are Alkaline, Popcaan and Aidonia.
Alkaline leads the list of nominees with seven nods including Hottest Summer Song (Red Eye), Favorite Local and International artist, as well as more other categories, check the full List Of Nomination scrolling below.
Jamaican female dancehall artist Spice leads the female category with six nominations including Favorite Dancehall Artist, Favorite Caribbean Artist, Favourit Local Artist (Female), and more.
Both Jamaican recording artist Popcaan and Aidonia have four nominations going in direct competition with Vendetta's deejay Alkaline. Other Jamaican dancehall and reggae acts nominated are new dancehall diva Shenseea, Mavado, Chronixx,Jah Cure, Romain Virgo, Jahmiel, Tifa, Damian Marley, Sean Paul, and more artists. Check the full list below.
VYBZ KARTEL BANNED FROM YWA 2018 TO FAVOUR ALKALINE?
The show has also new rules concerning certain categories for example for the Album Category
"The YVA defines an album as having no less than five different tracks," the Your View Awards said in a statement.

"

and as result some artists could not get included in new categories like Album of the Year and Music Video Concept.
Your View Awards Nomination List 2018 
Favourite Local Theatre Actor (Male):

Keith "Shebada" Ramsey, Akeem Mignott, Glen Campbell, and Oliver Samuels;

Favourite Local Theatre Actor (Female)

: Camille Davis, Sakina Deer, Dahlia Harris and Andrea "Delcita" Wright.

Favourite Local Theatre Play:

Wah Sweet Nanny Goat, Frank the Freak, and Matey Chronicles;

Favourite Dancehall Artiste:

Alkaline, Popcaan, Spice, Aidonia and Shenseea;

Hot Summer Song::

Yeah Yeah (Aidonia), Fling Yuh Shoulda (Ding Dong), Red Eyes (Alkaline) and Lifestyle (Yanique "Curvy Diva" Barrett).

Favourite Reggae Artiste::

Chronixx, Romain Virgo, Jah Cure, Jahmiel, Protoje, and Damian Marley;

Favourite Caribbean Artiste

:Alkaline, Popcaan, Spice, Maechel Montano and Aidonia;

Favourite Local Album of the Year:

Chronology (Chronixx), Stony Hill (Damian Marley), Be Yourself (Bugle) and Intro (Dexter Daps);

Favourite Local Chart-Topping Song:

Yeah Yeah (Aidonia), Likes (Chronixx), She Nah Leggo (Lanz) and Pretty Girl Team (Alkaline);

Favourite Local Artiste (Female):

Spice, Shenseea, Ishawna, Tifa, Yanique "Curvy Diva" Barrett;

Favourite Local Artiste (Male):

Alkaline, Popcaan, Romain Virgo, Konshens, Aidonia;

Favourite Soca Song of the Year:

Split In The Middle (Freezy), Workout (Kes and Nailah Blackman), Fast Wine (Machel Montano), and Big Bad Soca (Bunji Garlin);

Breakout Celebrity of the Year:

Jada Kingdom, Lanz, Yanique "Curvy Diva" Barrett and Govana;

Favourite Soca Artiste:

Machel Montano, Bunji Garlin, Destra, Kes the Band and Nailah Blackman;

Favourite Music Local or Regional Collaboration:

We Pray by Dre Island featuring Popcaan, No Worries by Spice and D'Angel, Workout by Kes the Band featuring Nailah Blackman, Badness by Mavado and Jahmiel and Gyalis Pro by Sean Paul and Alkaline;

Favourite Dance Move:

Fling by Kool Ravers, Genna Bounce by Ravers Clavers, Lebeh Lebeh by Ding Dong and Rock the world by Shakespeare.

Favourite Gospel Artiste:

Kevin Downswell, Lucas Music, Marion Hall, Jermaine Edwards and Chozenn;

Favourite Dancer (Male):

Ding Dong, Pancho, Kool Ravers.

Favourite Dancer (Female):

Dancing Rebel, Desha Ravers, DHQ Sher, Dani Boo, DHQ Danger;

Favourite Video Director:

Jay Will, Ruption, Xtreme Arts,

Favourite Music Producer:

Troyton, Romeich, DJ Frass, Notnice, Chimney Records.
real deal