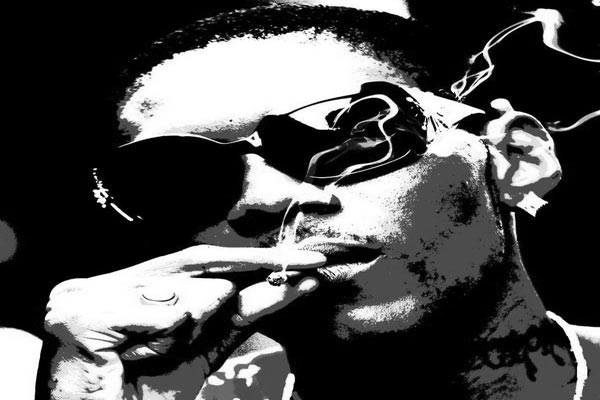 Could today be the final day in court for Worl'Boss Adidja Vybz Kartel Palmer? 
Defence attorney in the Vybz Kartel murder trial Christian Tavares-Finson Wednesday morning lodged a complaint against the heavy security in place at the Supreme Court and downtown Kingston.
Tavares-Finson complained that family members of the accused men were barred from entering the court while relatives of the victim Clive 'Lizard' Williams were allowed inside. However Justice Lennox Campbell told Tavares-Finson that he was directing his concerns to the wrong forum.
But following Kartel's lawyer complains Justice Lennox Campbell summoned a senior policeman into the courtroom this afternoon and reminded him that Jamaicans have a legal right to access the court.The police did not offer an explanation.
Wednesday morning the police established a cordon from South Parade, King Street and Church Street and Harbour and King Street intersections barring traffic from approaching the courthouse. Anyone seeking to enter the courthouse, including members of the media, was searched by the cops.
On Tuesday evening the police announced a road closure and traffic changes downtown Kingston until Friday, but did not give a reason. Kartel (Adijah Palmer), Shawn Campbell, Andre St John, Kahira Jones and Shane Williams are being tried for the August, 2011 murder of Williams.
When Tavares-Finson raised the concern this morning the judge said he did not know the intelligence the police were working with.He also suggested that the lawyer speaks to the police to ascertain further information.
However, the judge told the policeman that the security forces must be reminded that Jamaicans have a right to the court unless they have reasons that someone would interfere with its smooth running.His defense attorney Tom Tavares-Finson gave his closing statement yesterday in the Home Circuit court and next to speak was lead prosecutor Jeremy Taylor that gave his closing arguments to the 11-member jury.
READ MORE: LAMAR CHOW LETTER | VYBZ KARTEL LATEST SONGS
Tavares-Finson, speaking directly to the jury, said the prosecution left them to judge a case filled with dishonesty and incompetence. He said this case is a benchmark case for the security force to make sweeping changes to the way they do business.
During his closing statement, Jeremy Taylor told the jury that there is nothing benchmark about the case and they should treat it as a ordinary murder case.vTaylor urged the jury to remember that there is another person in this case whose name is Clive Williams. He said Mr. Palmer, Vybz Kartel's real name, was the judge, jury and executioner in that trial on August 16, 2011.
real deal