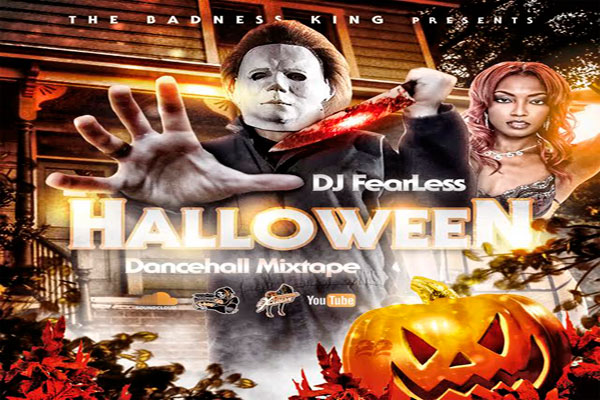 As the dancehall community already knows it, Dj Fearless Halloween Mixes are a tradition at missgaza.com since 2012.
​It's a special delivery from DJ Fearless this Halloween, and you already know what to expect from the Badness King! Nothing but the latest and greatest in Dancehall music, featuring the hottest tracks from legendary and new artists.< An energy packed mix with tunes for all the badman and the beautiful ladies touching road this Halloween season.
Every man to a woman, and woman find a man, it's Bashment time with this Halloween Mixtape 2015. Have no fear, DJ Fearless is here!
LISTEN TO DJ FEARLESS HALLOWEEN DANCEHALL MIXTAPE
DJ FEARLESS HALLOWEEN DANCEHALL MIXTAPE TRACK LIST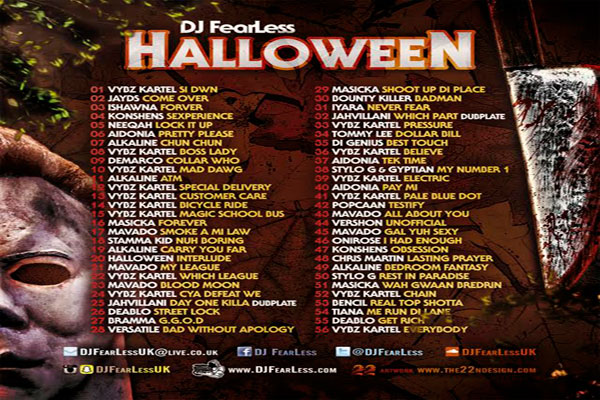 DWNLD DJ FEARLESS HALLOWEEN MIXTAPE
DWNLD DJ FEARLESS MOBILE LINK HALLOWEEN MIXTAPE
real deal