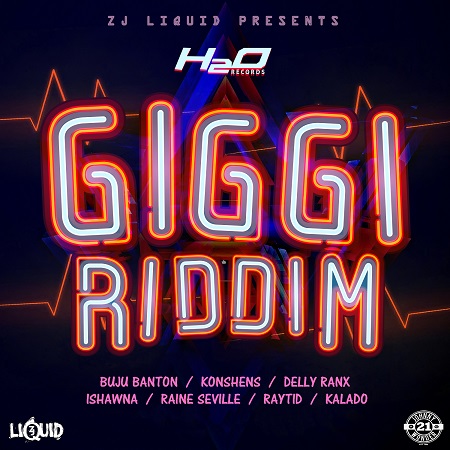 Jamaican music lovers there is a new big release in Jamaican dancehall reggae music, titled Giggi Riddim, produced by H20 Records.
Sporting a stellar line up of Jamaican dancehall reggae acts like legendary incarcerated Grammy winner Buju Banton, Demarco, Konshens, Ishawna, and many more top artists all delivering great songs, check the full track listing posted below with the full mix for the riddim that comes also with a promo download.
In pure Jamaican dancehall style "Giggi Riddim" is an explicit dancehall riddim and the mix below does not include a clean version of the songs. Already available for digital purchase on all the major music platforms, you can purchase the full "Giggi Riddim" or just your favorite song on this riddim clicking on the iTunes banner on this page.
Support Jamaican music, the hard working producers and artists buying the high quality version of Giggi riddim, the promo download provided is not at the same audio quality of the iTunes final release.
DWNLD GIGGI RIDDIM MIX[JAMAICAN DANCEHALL MUSIC 2017]
LISTEN TO GIGGI RIDDIM MIX FT. DEMARCO, KONSHENS, BUJU BANTON, MR.G & MORE BY DJ SUPARIFIC
Giggi Riddim Track List
Raytid – Do U Remember
Raine Seville – Clue
Mr. G – F**k You
Kalado – Style Nah Fail
Ishawna – Red Eye
Demarco – Lava
Delly Ranx – Set Trend
Konshens – Tell Me
Buju Banton – Same Fren
real deal