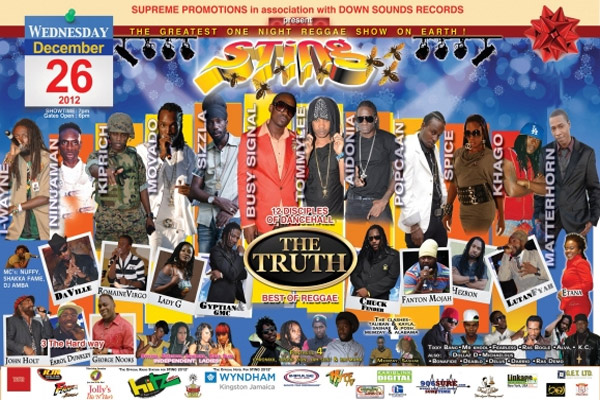 Let's catch up with the latest news about the upcoming Sting 2012 – this year held under the name – The Truth – 12 Disciples of Dancehall (and Best Of Reggae).
This year  also marks the 29th staging of Sting that will be held on December 26 at JamWorld Portmore and the official line up is finally here.
The WarLord Bounty Killer, that announced  via his Twitter page last month that he won't perform  at this year edition of the show, kept his word and gave Isaiah Laing, Sting 's Promoter, the official knockout. Some fans were still hoping that the Alliance's General would work things out with Isaiah Laing, but that did not happen. 
Fans who were also hoping to see a clash between Bounty Killer and Tommy Lee Sparta won't see that this year.  Bounty Killer says he is bigger than that and does not have anything to gain from that clash.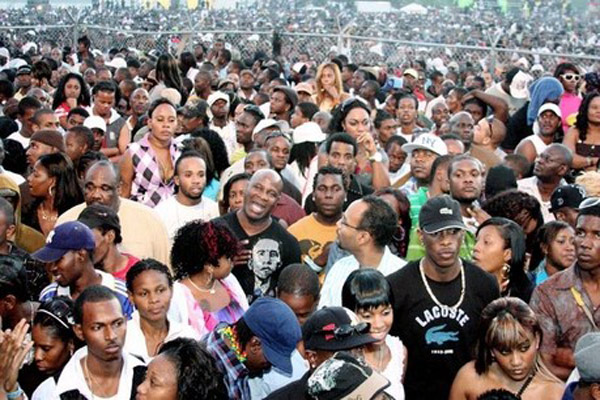 "I've said it previously that I'm not gonna do STING because of certain insults that was thrown at me. To this day, nothing has been reconciled," 
"I'm not interested anymore, I'm not interested in clashing with no little insect artiste. That's where them trying to take it and I'm bigger than that,"
Unlike Bounty Killer, Ninja Man has worked things out with Supreme Promotions and will be gracing the stage of dancehall's biggest one night show. Check this for Ninja Man -Tommy Lee Sparta meeting in Isaiah Laing's Supreme Promotions Office. In the meantime Ninja Man's murder trial has been set for May 2013, and he had as curfew lifted. 
Last week Ninja Man delivered what could be considered a prelude to his December 26 performance at the launch of STING 2012 on Wednesday evening at the Wyndham Kingston Hotel.
Mi a come fi murder Jamworld and resign,"
Ninjaman declared before exiting the stage.
Ninja Man vs Bounty Killa (WAR OF WORDS) Guinness  Sting 2007 with Ninjaman Daughter 

[youtube width="640" height="344"]http://www.youtube.com/watch?v=1WGObEM1Dw8[/youtube]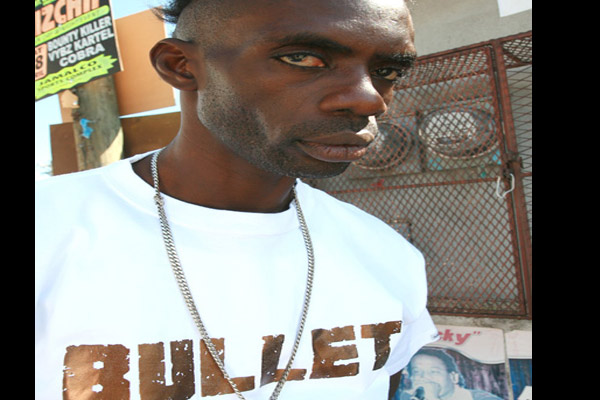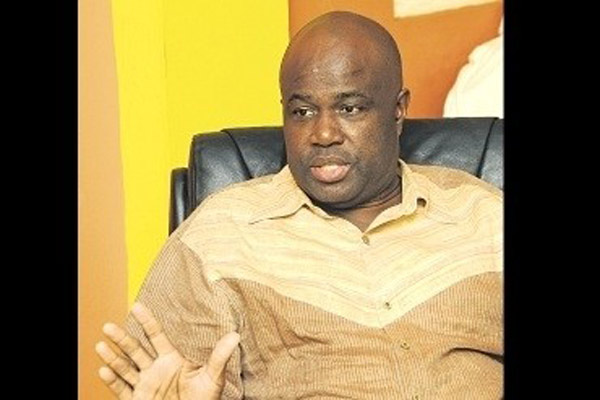 At Wednesday's event it was also announced that Busy Signal will be making his first appearance there, since being released from prison. Check his new track "Any Man," produced by Di Genius.
Busy Signal – Gal Yuh Get Any Man Di Genius – Dec 2012

[youtube width="640" height="344"]http://www.youtube.com/watch?v=O-50KlZwQ3E[/youtube]
Busy Signal is joining the other  12 disciples of Dancehall, which also include Tommy Lee Sparta, Aidonia, Sizzla, Popcaan, Ninjaman, Kiprich, Mavado, Khago, I-Wayne. Tony Matterhorn and the lone female, Spice.
Other acts advertised include Romain Virgo, Lady G, Chuck Fenda, Gyptian, Gaza Slim, George Nooks, John Holt, Iba Mahr and more.
Check out Vybz Kartel  at  Sting Jamworld 2007 with Shawn Storm 

[youtube width="640" height="344"]http://www.youtube.com/watch?v=bZabKnsId8I[/youtube]
real deal