Listen to a brand new riddim produced by Anju Blaxx for UIM Records featuring a new single from Tommy Lee Sparta and Blak Diamond.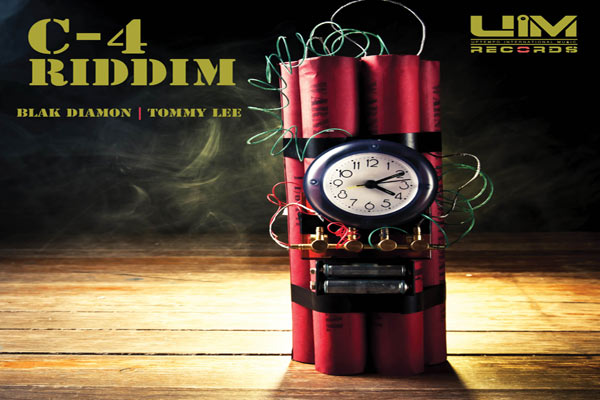 The new dancehall riddim has an explosive title, literally, and delivers war tunes, a typical theme of modern Jamaican Dancehall Music.
This is a new hard coming dark riddim and for now voicing on it are gothic dancehall artist Tommy Lee Sparta and Jamaican recording music artist  Blak Diamon are voicing on it.
Scroll down for the full promo mix and track listing.
Support Jamaican dancehall music artists and producers and if you like C4 riddim purchase it clicking on the iTunes clicking on the banner below.
C-4 RIDDIM – UIM RECORDS PROMO DOWNLOAD
C-4 RIDDIM – UIM RECORDS TRACK LISTING [JAMAICAN DANCEHALL MUSIC 2013]
TOMMY LEE SPARTA

 

– C-4




BLAK DIAMON -

WE NUH PLAY




ANJU BLAX -

C-4 RIDDIM VERSION
real deal