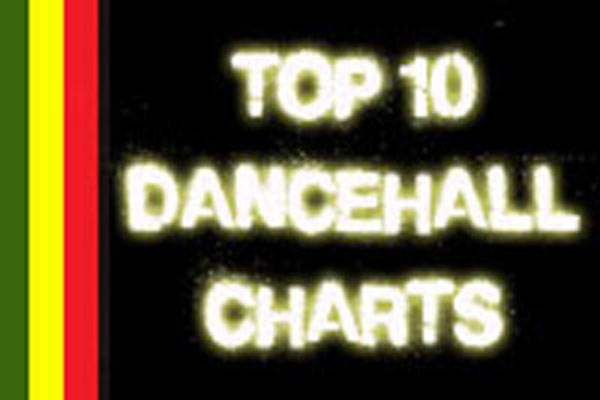 Vibe to the best reggae music singles and the topping music videos coming out of Jamaica for the month of June 2014 that made it in Top 10 Reggae Singles in Jamaican Charts for the month of June 2014.
Barrington Levy 's single "Rosie" is still running at #1 for Top 10 Reggae Singles in Jamaica now with 3 consecutive weeks on top , followed at #2 by Nesbeth and his remake of "Ole Ganga Lee" while Tarrus Riley with the sensational hit single My Day is at #3.
Lady Saw and Bugle with "Infidelty"  produced by UIM Records are taking position #4 ,while Chronixx  & Kabaka Pyramid  voicing "Mi Allright" on the Rising Sun Riddim from Chimney Records – that doubles up with two singles in  Top 10  Reggae Singles for June 2014 is sitting at #5 in this month Reggae Charts.
Prince Theo with"Missing You" is at #7, Tom Laing's  "One Last Thing" ,that topped Reggae Singles Charts in the past months,went down at #8  followed  by Jah Cure's  new social anthem "Wake Up" that sits at #8 while Droop Lion's reggae single  "Ghetto Life" is currently at #9.
Don Husky with "On & On" produced by DownSound Records, an intense single that describes the pain and the sweat of the music industry, closes Top 10 Reggae Singles for June 2014 in Jamaica.
1

Rosie

– Barrington Levy – Black Roses

Ent.

2

 

Nesbeth

- Ole GangaLee – Official Music Video

3

My Day

- Taurrus Riley – Chimney Records

4

Infidelty

- Bugle Lady Saw – UIM Records

5

Mi Allright

 

- Chronixx Kabaka Pyramid - Chimney Records

6

Missing You

– Prince Theo – Reggae Vibes Productions

7

One More Thing

- Tom Laing -Wayne Benjamin

8

Wake Up

-

Jah Cure – Nature's Way Entertainment

9

Ghetto Life

- Droop Lion – Penthouse Records

10

On & On

- Don Husky – Downsound Records
real deal