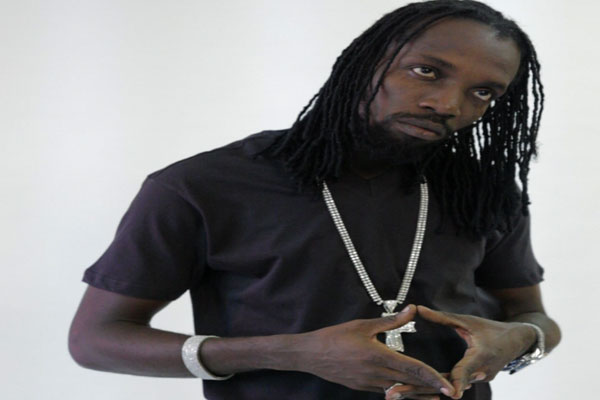 Last year, in Kingston, Jamaica, outside club Quad somebody got killed. Was a real dramatic situation and was all over the news with videos of the dramatic moments.
The person that died was a close Mavado's friend. Many months after  the facts investigation is stuck . Check out David Brooks, Mavado – di Gully God- recent statement about those facts and the following developments.He's asking for justice!
I David Brooks wish to make the following statement:
On the 13 June 2011, arising out of an incident which took place at the Quad nightclub in New Kingston where Conroy Edwards aka "Connie" was fatally shot whilst being unarmed.
To date, this matter continues to be the subject of investigations with the lapse of seven (7) months.
The matter became one of public interest to the extent that one of the major news stations, TVJ, has featured video clips of the part of the incident leading up to the shooting of Conroy. This feature formed part of its 2011 Year in Review Highlights.
As a witness to the incident and a Jamaican citizen who is committed to the rule of law, it has caused me great concern that, what I, in my humble view, see as a clear case of homicide, has failed to result in an arrest thus far. Myself, along with five (5) other persons who were eyewitnesses to the incident, have carried out our civic duties by giving statements to the police. I attended the Constant Spring Police Station immediately after the incident where I gave my eyewitness statement to the police about the shooting I witnessed and about the assault on me.
A determination of this matter, which we understand was sent to the Director of Public Prosecutions for a ruling, is anxiously being awaited.
It is no secret that allegations made against me led to my arrest within hours after the said June 13, 2011 incident and subsequently to me being charged for assault. However, contrastingly, the person against whom statements were given, a serving member of the JCF, has yet to be arrested. How could this happen? I was assaulted first by the police officer, I reported the incident first and subsequently was arrested first. Connie was killed while being unarmed. I have deliberately kept my silence for the last seven (7) months, but the time has come for me to go public with the hope that justice will be done.
David Brooks (Mavado)
Watch Mavado Ft Ace Hood – Emergency – Official Video
Listen To Mavado – Clean Everyday -Riva Stone Riddim Dj Frass
real deal