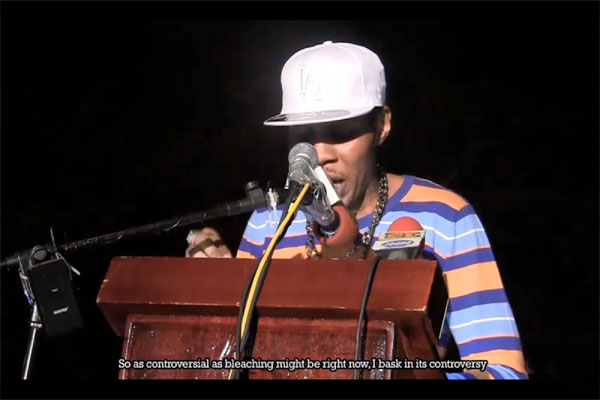 The Department of Literatures in English and the Institute for Gender and Development Studies (IGDS) Mona Unit UWI, Mona are co-hosting a public forum in which Adidja 'Vybz KarteI' Palmer delivered the main presentation.
The event took place on Thursday, March 10 at 7 p.m. at the Undercroft, UWI, Mona. Kartel's presentation is entitled, "'Pretty as a Colouring Book': My Life and My Art."
Jamaican Dancehall Star Vybz Kartel aka Addi DI TEACHA  went to Kingston's University this morning, showing he's also can speak to an audience of literate.
Coloring Book is also the title of a famous Vybz Kartel's freestyle, later turned into song and it's available on i-Tunes, you can get it clicking on the banner below.

Check out these video of the lecture World Boss Vybz Kartel did at The UWI – the University Of West Indies.
The World Boss, The Smart Man,The Dancehall Hero, Teach
Watch & Listen Vybz Kartel lecturing at UWI Mona – Pt.1
real deal