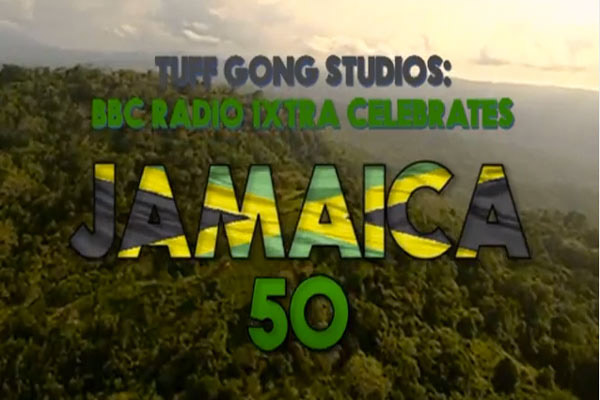 Another remarkable contribution for Jamaica 50th Anniversary of Independence comes from

BBC Radio 1Xtra.
Robbo Ranxpresents a special documentary on Tuff Gong Studios in celebration of Jamaica's 50th Independence.
With exclusive performances from:
Beenie Man, Capleton, Elephant Man, TOK, Chaka Demus & Pliers, Agent Sasco, Christopher Martin, Mr Vegas, Khago
and
Gyptian

.


style="display:inline-block;width:468px;height:60px"
data-ad-client="ca-pub-5109320371512143"
data-ad-slot="5048973713">

Enjoy this hour long
documentary
that brings you inside legendary
Bob Marley's  Tuff Gong Studios
in
Kingston,
in  a genuine journey to celebrate the mystic of
Reggae Music
and
Jamaican culture.
Up and close with some of your favorite artists bigging up their homeland. 
Mawd!
Watch Robbo Ranx and BBC 1Xtra Presents Tuff Gong Studios Jamaica 50

real deal