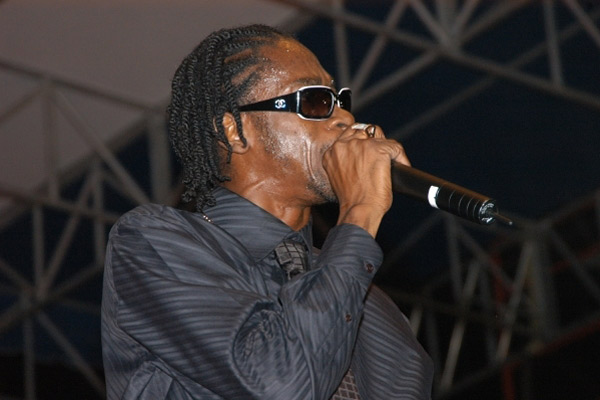 Some bad news regarding a dancehall party for Bounty Killer.
Alliance General Bounty Killer B-Day threw a party for his Earth Strong in Kingston at club Quad, and the celebration ended up with drama and police shooting somebody's very close to Mavado, shortly after his arrival at the party.
Watch below the full video about the B-Day event and the altercation with the cops.The man, a close Mavado's friend, died in hospital few days after.Why police shot a man attending a B-day party?This shit is scary!
The associate of dancehall deejay Mavado that was shot by an off duty police officer earlier this week succumb to his injuries in the hospital Thusday night (June 16).Conroy "Connie" Edwards, who is a close friend of Mavado, was shot by an off duty police officer during an alleged altercation early Monday morning (June 6) at the Quad night club in Kingston.
He was treated at the hospital, but later died from injuries received to the abdomen. According to a statement issued by
"It is with a heavy heart that we announce the tragic passing of Conroy Edwards AKA Connie, a close friend of Mavado. Connie was shot inside Quad nightclub in the early hours of June 13 by an off-duty policeman. The bullet entered the left side of his abdomen and didn't exit. Connie succumbed to his injuries on the evening of June 16. The matter is currently under investigation by the Bureau of Special Investigation (BSI) and Independent Commission of Investigations (INDECOM) and we can only hope and pray justice is served. Mavado and Connie's family are asking for time to grieve in private and reporting to be respectful."
UPDATE! MAVADO @ ONSTAGE TV TALKS ABOUT THE QUAD INCIDENT THAT COSTED HIS FRIEND LIFE. (Part 1)
Check out Mavado Speaking on loosing his friend

real deal