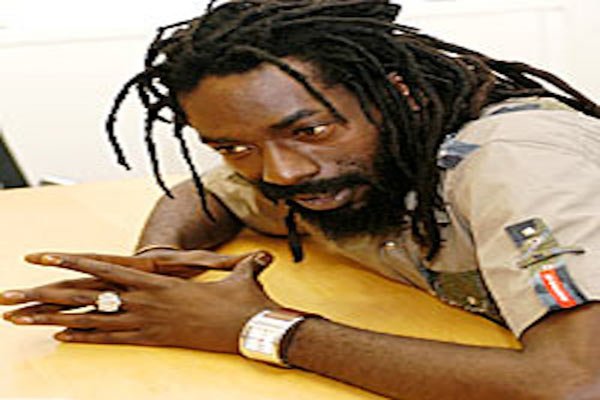 Jamaican reggae superstar Buju Banton, currently incarcerated in USA, penned a letter to thak his fans.
Buju Banton has been sentenced to 10 years in prison in a Tampa Court house and his sentence it's almost over.
< strong>The Jamaican Reggae Grammy winner took it to Facebook to thank his fans for their support, letters, prayers and good wishes during the long years of his incarceration for conspiracy of trafficking cocaine.
"To all of my fans who have stood beside me I thank you," the Gargamel wrote. "Your actions, letters and heartfelt prayers have been appreciated. I thank you and I am humbled by your kindness – I am with you and you with me. Always."
Buju also let his fans know that they will reunite again soon writing to them
"I will be with you again soon – they may have the past and present … but the future belongs to us," 
Buju Banton, one of the most loved artist in Jamaica is up for release in later 2018, where he will likely be deported to Jamaica, something Buju has been asking for a while during these past years, but instead he had been jailed in Florida.
Buju has an important upcoming collaboration with superstar Rihanna, which will appear on her next album.
The Barbadian superstar recently registered the single titled "Phatty" and Buju Banton is one of  the writers name in the song'a credits, and she has also been rocking shirts with the iconic reggae singer's face printed on front hinting she hersels is a big Buju's fan.
While awaiting for Rhianna's project to drop and Gargamel's release, listen a dope Buju Banton's new release reggae for June 2017 voiced on Strawberry Waffle Riddim.
Listen To Buju Banton – Know Fi Ride – Strawberry Waffle Riddim – Pure Music Entertainment – Johnny Wonder 21 Distributions – June 2017

real deal