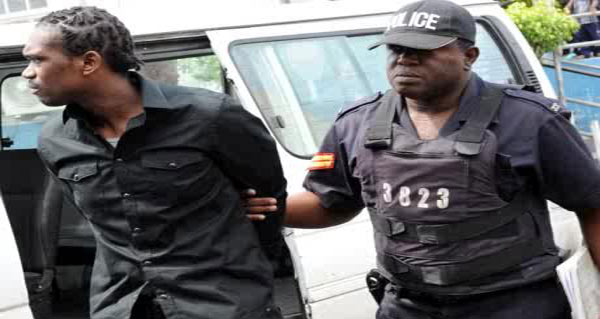 Judge Jackson Haisley denied bail to Reggae star Busy Signal,

when he appeared in the Corporate Area Resident Magistrate's Court yesterday. Busy Signal's attorney, K D Knight, requested a written reason for the rejection of Busy's bail.
Hours after the hearing, the DeeJay reportedly signed a waiver consent form, making the way for a judge to issue the warrant authorizing the extradition in the U.S. where he will be tried for absconding bail.
The artist's legal team underlined the fact that Busy could only be tried for the offense of absconding bail. Knight added :"US authorities indicated in the documents that supported the provisional warrant used to arrest him, that he was wanted only for absconding bail."
Busy Signal, whose real name is Glendale Goshia Gordon, was picked up by U.S. Marshalls and Jamaican special task police on May 21 after stepping off a flight from London. The artist , 33-year-old, is facing extradition to the United States to face charges dated back 10 years.
WATCH BUSY SINGAL OFFICIAL MUSIC VIDEO – RURAL GUNS

Attorney Knight, who is also a former Jamaican foreign minister, said any move to reinstate the conspiracy charges would be a breach of the Extradition Treaty between the two countries that would trigger a "diplomatic furor." The Office of the Director of Public Prosecutions (DPP) backed up Knight's assertion, saying Gordon should only be tried for "failure to appear for trial" as is outlined in the extradition documents. According to the DPP's office, this falls under what is commonly referred to as the Rule of Specialty which states that "The subject of an extradition can only be tried for the offense for which he was extradited."
"If it is that the US would want to try him for any other offense they would have to expressly seek the leave of the Jamaican Government to do that," an official explained. "Otherwise, they would contravene the Rule of Specialty and the Law of Sovereignty between nations."
This means that the US will not be able to try him on the drug related charges. Busy will appear again before the court on June 6
LISTEN TO MYKAL ROSE FT BUSY SIGNAL – REAL JAMAICAN -
 
real deal