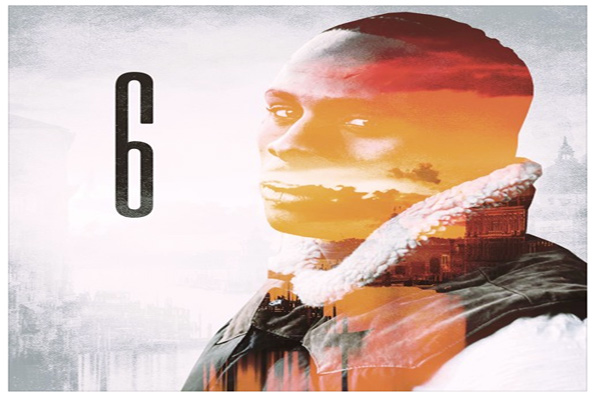 Tune in to a new classic Dj Ceejay sweet reggae mixtape!
Dj Ceejay came out at the beginning of the year with his classic "Soul Provider Vol 6″ mixtape.
Spreading good vibes and featuring some serious classic reggae songs. Don't miss this smooth free mix that sports big tunes only, going strong now by six years, Soul Provider Vol 6 will warm your soul and bright up your day bringing you in a musical journey with Jamaican reggae music at its finest.
Listen or download DJ Ceejay Soul Provider Vol 6 and look for more Ceejay mixes on this site.
Soul Provider Vol 6 features a collection of some of the best reggae dancehall tunes from 2011 to these days. Good vibes.
Mixed royally by DJ Ceejay from Finland check the track listing for Soul Provider Vol 6 and listen or download below
Listen/ Download Dj Cee Jay – Soul Provider Vol 6 -[Reggae Mixtape 2017]
DJ CEEJAY SOUL PROVIDER VOL 6 TRACK LISTING
Protoje – Stylin' 2015
Bruno Mars – It Will Rain (Jr Blender Reggae Remix) 2011
Dexta Daps – Humble 2016
Alaine – Hold A Vibes 2016
Chris Martin – Hear The Bells (Wedding Bells) 2016
Patrice Roberts & Busy Signal – O'Baby 2016
Richie Stephens – Rain from the Sky 2016
Tanya Stephens – Wine Up Pon Mi 2014
Alaine – Hello 2015
Raging Fyah – Live Your Life (feat. J Boog & Busy Signal) 2016
Randy Valentine – Sweet Reggae Music 2014
Chris Martin – This Could Be Murder 2016
Chris Martin – Is It Love 2016
Cornadoor – Never Let You Go (feat. Jungle) 2013
Conkarah – Work (Reggae Cover) 2016
Randy Valentine – Sorry Reggae Refix (Justin Bieber Cover ) 2016
J Boog – Brighter Days 2016
Iba Mahr – Big Machine 2016
Protoje – Sudden Flight (feat. Jesse Royal & Sevana) 2015
Gentleman & Ky-Mani Marley – Motivation 2016
Jah Cure – Rasta 2014
Assassin aka Agent Sasco – Never Let Them Break You Down 2016
Busy Signal & RC – Dreams of Brighter Days 2013
Chronixx – Here Comes Trouble 2013
Chronixx – Roots & Chalice 2016
Chronixx – Out Deh 2016
Jo Mersa Marley – Burn It Down (feat. Yohan Marley) 2016
Jesse Royal – Roots and Culture 2016
Nattali Rize & Julian Marley – Natty Rides Again 2016
Vybz Kartel – Sorry Babe 2016
Freddie Mcgregor – What You Gonna Do 2016
Raging Fyah – Dash Wata 2016


Kabaka Pyramid – Phenomenon 2016
Damian "Jr. Gong" Marley – Nail Pon Cross 2016
Sizzla Kalonji feat. Jah Cure – Bad Mind 2016
No-Maddz – Promises 2016
Raphael – Rise Up 2016
Natel – Youths Fi Rich 2016
Phenomden – Nah Give Up 2016
Omari – Keep Moving On 2016
Collie Buddz – I Feel So Good 2012
Ikaya – Brand New 2012
Jah Sun Ft. Peetah Morgan – Heart Like Lion 2012
Raging Fyah – Raggamuffin 2016
Randy Valentine – Lock Me Up 2014
Romain Virgo – I Am Rich In Love 2011
MAGIC! – Lay You Down Easy (feat. Sean Paul) 2016
J Boog – No Pressure (feat. Snoop Dogg) 2016
Jah Cure – Telephone Love 2016
Romain Virgo – Unbreakable 2016
Ky-Mani Marley – All the Way 2016
Sevana – Easy to Breathe 2016
Protoje – Sandra Foster 2016
Protoje – Flight Plans 2016
Sevana – Carry You 2016
Da'Ville – Always On My Mind 2007
Damian "Jr. Gong" Marley – Affairs of the Heart 2012

real deal