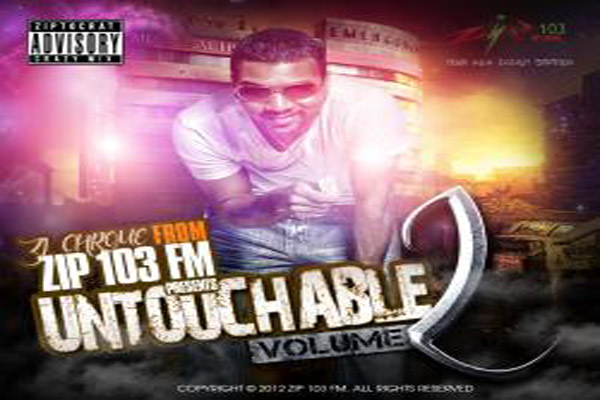 Zj Chrome has  finally released the highly anticipated follow up to his  mixtape, 'The Untouchable' – here Vol. 2. Get the mixtape below and turn your speakers up, it's pure fyaaah!
Untouchableis the name of Zip Jock Chrome's Mixtape, from the Jamaican Radio station Zip 103 FM, and already Untouchable: Part 2, is destined to be as successful as his first release.  Released 5 days ago it's already going viral. The first mixtape in the series, having garnered record downloads on the station's website, has built all the anticipation of Part 2's release. According to ZJ Chrome, Part 2 promises to be even better as this time, it's all him.
The mixtape starts with Konshens doing a crazy freestyle in favor of Vybz Kartel and Tommy Lee Sparta that will surprise many. The whole mixtape is packed with unique freestyles and dubplates. Insanely Hot!
Listen to  Tommy Lee Sparta freestyle Don't Play – on ZJ Chrome Untouchable Mixtape



Listen to Zj Chrome Untouchable Mixtape Vol 2
Listen & Download Zj Chrome's Mixtape Untouchable Vol 2 Dec 2012
real deal