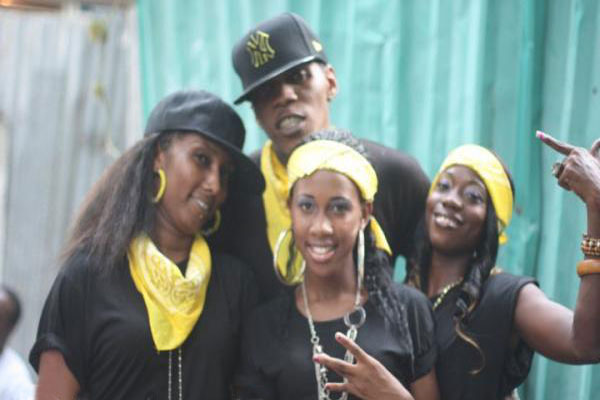 Check out Portmore Empire artist Gaza Slim – Vanessa Bling – first interview after she got bailsince the involvement in Vybz Kartel's case. Gaza Slim is back home in her community, Unity, where she is recovering from the recent jail's episode.
She is young, she is fresh, she is talented! She ain't going back to prison no more! Gaza Slim is full of energy and humor in this video! She is happy to be home, she surrounded by kids screaming Gaza, she is singing again!
Gaza Slim, real name Vanessa Saddler,  obviously, can't talk too much about what happened but she is sure about not going back to jail as she is sure her career will continue. Sure of that too here. About di Teacha she says she couldn't talk with him but they met briefly in court and… play the video to hear what she is saying.
Big Ups Gaza Slim Stay Fresh Stay Strong!
GAZA SLIM VYBZ KARTEL CASE & MORE ON JA TV NEWS
Gaza Slim – Everything Fi Hold Him
Listen To Vybz Kartel ft Gaza Slim – Nah L ef You
real deal