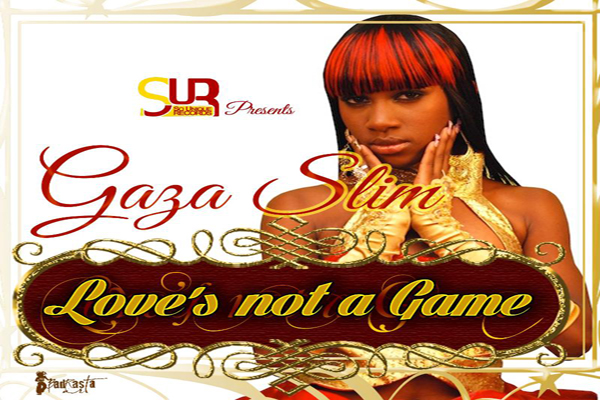 Listen to the brand new dancehall music single performed by Jamaican recording artist Gaza Slim, real neame Vanessa Saddler. Her new single, titled - 

Love's Not A Game,

 is produced by famed Jamaican music lable SoUnique Records and distributed 

from Zojak World Wide -
Recording artist Gaza Slim is singing a new love song, she sings and Deejays about love not being a game and herself being Loyal.
That's what Gaza means Loyalty & Strength, qualities Vanessa Saddler aka Gaza Slim doesn't lack, she's the realest gayl! Zeen!
While many of her former Portmore Empire's members turned their shoulder on Vybz Kartel, the man that discovered and mentored them making their career, Gaza Slim, has always been loyal to her Gaza General Vybz Kartel, following his incarceration. Incarcerated Jamaican star Vybz Kartel launched her to stardom in dancehall music, recording a string of successful hit singles with the young female artist, that started her solo career after Kartel disbanded his Empire.
The soft spoken Gaza Slim new song Love Is Not A Game is a good bye song. Is she singing about her former Gaza General?
LISTEN TO GAZA SLIM NEW SINGLE – LOVE'S NOT A GAME – SOUNIQUE RECORDS MAY 2013
real deal