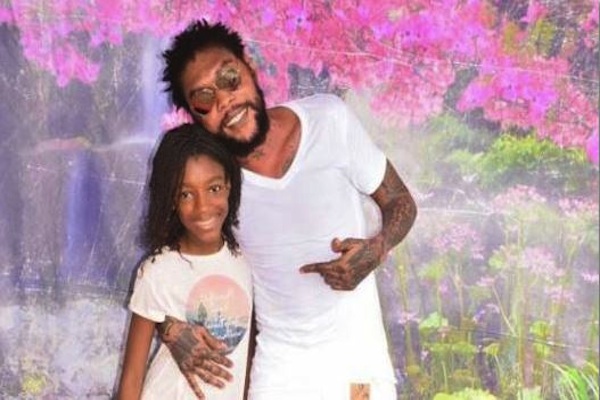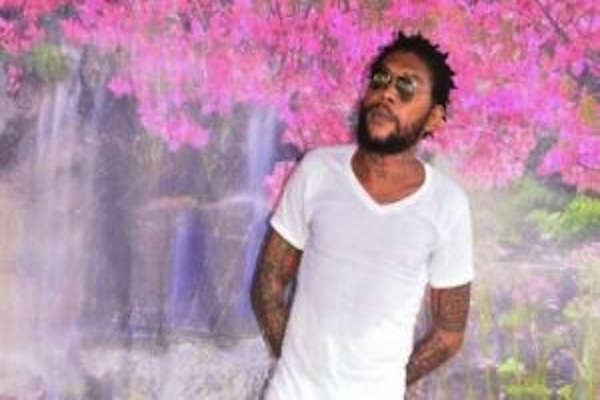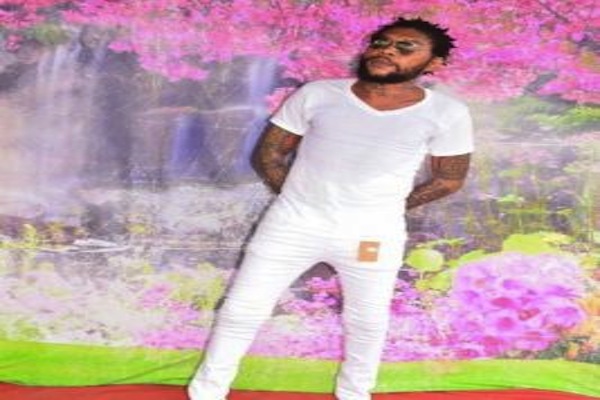 Hardcore fans of World Boss have new reasons to cheer up when thinking of their idol, incarcerated superstar Vybz Kartel, real name Adidja Palmer.
Vybz Kartel had, once again, an exceptional year in dancehall music and in music in general, going main stream in different occasions, being featured in Busta Rhymes "Girlfriend" with Tory Lanez, click here to watch the music video, topping iTunes Charts and going Billboard with "Fever", as well as releasing some serious nuclear tunes as "Mhm Hm" and "Pregnant", all this despite being behind bars for almost 7 years.
Vybz Kartel has been dominating the airwaves for the whole year, every season, having always one or two songs topping Jamaican music charts and this month alone there are already 5 new singles buzzing around. "Mhm Hm" is the biggest  dancehall song of the year, even reggae crooner Chronixx couldn't resist free styling Kartel's lyrics during his recent live show in Jamaica, and every new song from the incarcerated Gaza General is a bigger hit of the previous.
Vybz Kartel this month has 3 songs dominating Top 10 Dancehall singles, check it out here. The iconic dancehall star has been updating new photos in his Instagram social account, and he also got visited recently by his musical friends and daughter. See pics above! Vybz Kartel's new protege Sikka Rhymes took to social media to say
"Sikka Rymes And @tjrecords visit @vybzkartel today family day at GP lock up so a #upmove freedom is a must".
Kartel shared more photos of himself and his daughter Adi'Anna captioning the photo with "Adi'Anna n Mommy me choose.. Love my Prinny #1MoreTime".
These new photos could have been taken on family day this past August and just been updated recently they are anyways the latest photos to date of Kartel, and fans are worried about Shorty, his baby mother and the CEO of Short Boss Muzik, that has been silent lately and absent from the pics.
On another note Di Genius (MC Gregor) released an old and unpublished yet Vybz Kartel's recording, titled "Murda Practice", Kartel went on his social media typing "PRODUCER DUDE WE AINT FRIENDS, STOP DROPPIN MI SONGS" with a clear reference to their old feud that had Genius siding with Mavado and Aidonia back and in the days resulting in a lot of diss songs against Addi. While Kartel has been allegedly making peace with Bounty he is not at all feeling Di Genius and his release that is just a short snippet preview so far.
In the latest photos Vybz Kartel appears in better shape than when he went to hospital, with some fans writing at the time that he looked skinny and sick. The 1 Don of Dancehall looks in better shape and appear to been growing some dreadlocks and bear.
With many contenders trying to take away his legit crown and failing, the man is bigger than life in his native Jamaica, and he is growing a serious following overseas and internationally each and every day, making his incarceration a painful experience also for his fans that can't wait to see the man out a road.
Vybz Kartel recently hinted of a possible project with American rapper 50 Cent. It seems that Vybz Kartel has been offered a verse on the new theme song for the popular TV show produced by 50 Cent but nothing more at the moment can't be reveled. Kartel's music has already been featured on The Preacher TV Show, if you miss it check it out here.
Without a doubt Vybz Kartel is the once again deejay of the year, the 1 Don & King of Dancehall music and even the American Television Channel BET recognized him recently as the #1 Don & #King of #dancehall music in their social media account, where they posted a tribute photo to the jailed Gaza star. Vybz Kartel is here to stay, no matter his incarceration, the iconic artist took the whole 2017 and make no mistakes his names and his music will be even bigger in 2018, over all if he gets out a road.
Kartel, real name Adidja Palmer, will appeal his life in prison sentence on July 9 2018 when his trial will restart. #FreeWorlBoss
WATCH VYBZ KARTEL WATCH OVER US TJ RECORDS OFFICIAL MUSIC VIDEO DECEMBER 2017
real deal