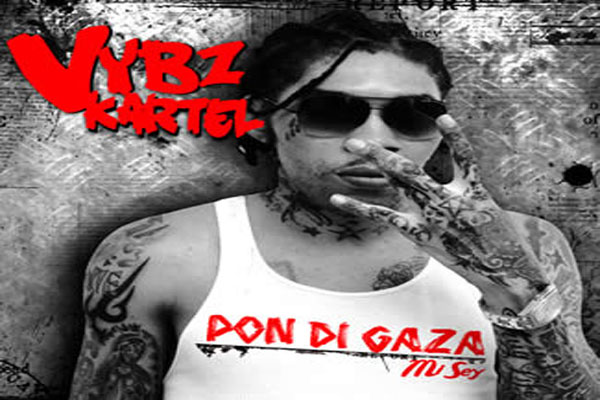 The preliminary inquiry against Vybz Kartel failed to get off the ground this morning before the Gun Court section of the Corporate Area Criminal Court.
The Gun Court was told that the Director of Public Prosecutions is to decide whether to transfer the matter to the Home Circuit Court.
Vybz Kartel was remanded  again until February 24.
Adijah Palmer is charged jointly with Nigel Thompson and Lenburgh McDonald for the murder of Barrington Burton. Burton was shot dead in July last year, in Gregory Park, St Catherine. Vybz Kartel was taken into custody last year for the alleged murder of Burton and another man, Clive Williams, who was killed in a house in Havendale, St Andrew on August 16, last year. Vybz Kartel is  been now jailed  for 5 months, no bail and always been remanded.
Re-posting  the single – Dem Licky Licky, can't get tired of it, on the Good Good Production imprint, is highly critical of informers and talks of a friend selling him out to the cops and he makes references to his incarceration. Sharing lyrics so you can sing along. Dem sell out dem licky.What a pity….
Vybz Kartel – Dem Lickly Licky Lyrics
Wah do da short bwoy de? Some bwoy waan sell wi out Wah dem do so fa?Ah true dem licky licky
Dem parring wid the fish but dem a ticky ticky
Call mi name to the police dem What a pity
Say mi run the gaza to De la Vega City
Mi roll wid the family, that's the way it goes
Nuff bwoy who ah run in bout dem a yu friend, dem a foes
Wolf inna sheep clothes, bredrin like those, yu find pon handcart
wid all the tag de pon dem toes To the police, dem mek yu business expose
Judas sell out Judas and look how dem close
Nuff bwoy come outa road, and like a thugs dem a pose
And dem just (expletive deleted) dem catty uptown inna dem house
Dem waan mi de a jail ah peep through the grill
But me and a portions of gal de a Negril…
Police and soldier search mi yard fi gun and copper pil
Say dem come fi herbs, but dem only find roses and daffodils
Frassie, de squaddie say ah mi friend sell mi out but him ah do him work still






Related Posts via Taxonomies