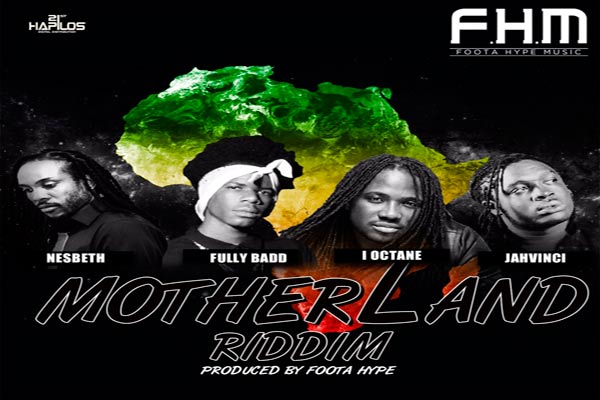 Check out a new dope dancehall reggae music riddim that came out of Jamaica and has a sweet acoustic feeling to it called Mother Land Riiddim Mix.
Produced by Blcklst Dux, Foota Hype Production Group,this new dancehall reggae riddim features a classic Jah Vinci's tune, Nesbeth latest project,Success Story, the artist took the riddim! I-Octane new song  "Where Is The Love" that keeps it real even when it hurts, and also upcoming Jamaican recording artist Fully Baad.
Check the track listing for Mother Land Riddim and listen to the promo mix posted below as well as the promo download for a limited time only.
Distributed by 21st Hapilos Digital Mother Land riddim is a positive new dancehall reggae riddim boasting some of the latest tunes from your favorite Jamaican dancehall reggae artists and is now available for digital purchase on iTunes clicking on the banner on this page.
A growing number of people is into reggae dancehall music all over the world but very few support the producers and the artists dem purchasing their tunes and supporting the music and helping the economy of this beautiful island. Step it up purchase your favorite song or the whole Mother Land riddim so the music can keep going!
Listen To Mother Land Riddim Mix Nesbeth I-Octane Jah Vinci [Dancehall Reggae Music]

Mother Land Riddim Track Listing
Jah Vinchi – Walk Through Fire
I Octane – Where Is The Love
Nesbeth – Success Story
Fully Badd – Stick Bruck Inna Dem Ears
real deal