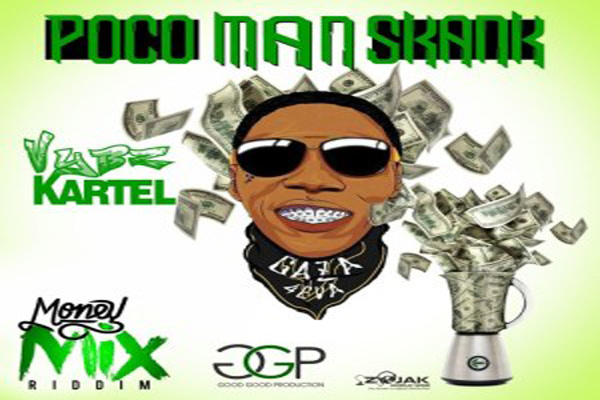 Get ready to vibe to a new World Boss Vybz Kartel big tune titled – Poco Man Skank – and produced by Good Good Productions.
The Jamaican music label owns a vast repertoire of Kartel's unreleased material and Poco Man Skank has been voice over the latest Money Mix Riddim.
With Poco Man Skank Kartel's brings back a retro slow reggae vibe and signs a new, the riddim is catchy, contagious and incarcerated King Of The Dancehall takes the riddim riding it up and down and showing off his deejay versatility.
In the intro and the lyrics there could a message to Miss Lisa Hanna, the former Youth and Culture Jamaican minister and former Miss Jamaicathat has been attempting to ban Kartel's music from the airwaves, when the dancehall King deejays
"Parasite unnu love spread rumor / Unnu coming like slave for the Pharaohs / A couldn't me them a talk mi no hear yo / Crosses mi naan stand up near yo / Mi never take no food from yo table,"
Listen to Vybz Kartel – Poco Man Skank (Raw) – Money Mix Riddim
Money Mix riddim is one of the biggest reggae dancehall dropped of this first part of 2017, and even if just released is quickly going viral and evey body wants it. The line up is stellar boasting Kymani Marley, Mavado, Masicka, Tifa, I-Octane and Ding Dong,just to mention some artists on it, marking a great return of Kiprich to the scenes.
Get the full Good Good Production Money Mix riddim or just Kartel's song Poco Man Skank clicking on the iTunes banner on this page.
real deal