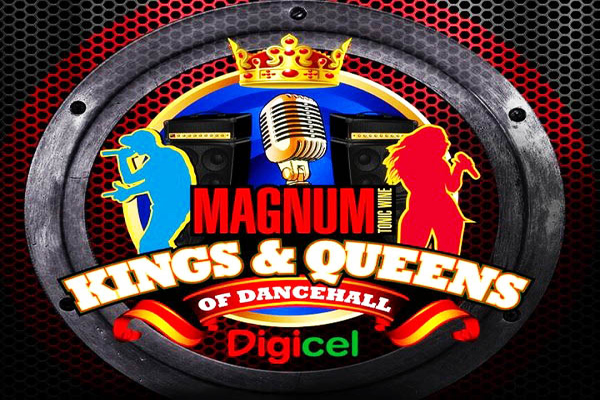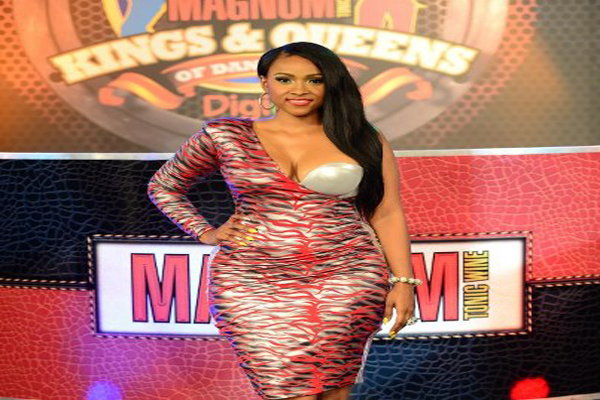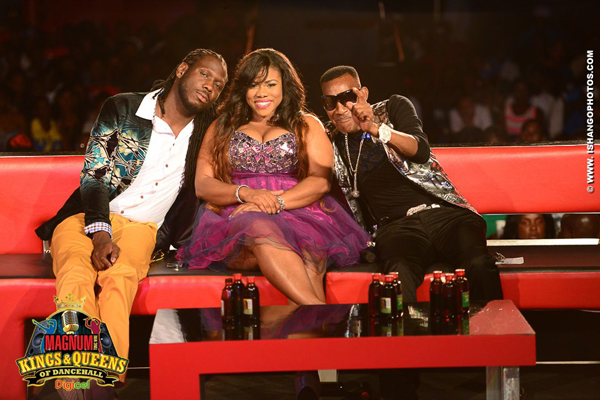 Magnum's Fever everybody? This season of the popular Jamaican talent show Magnum Kings & Queens of Dancehall was packed with young talents, mad guests,inspiration and the final episode had bit of a twist with more than 30 minutes outage after Popcaan's performance, last week.
The final episode of the show was still
 in full swing with unruly
Dancehall star Popcaan's performance,
where he delivered a great even if short show:
he had a great interaction with the audience and the judges, having
Miss Kitty
standing out and dancing to
 Head Bad, Get Gal Easy
and
Only Man She Want.
Popcaan
did not forget to mention his mentor, incarcerated
Jamaican superstar Vybz Kartel
and his former
Portomore Empire's member
Shawn Storm
 also locked inna cell block.
Poppi'
s show had just ended when, suddenly, all the lights on stage and around the venue went out. Shortly after, persons were seen running afraid for their safety since 
some patrons fell to the ground with all the funk in it.
Magnum Kings And Queens of Dancehall
restarted after about
30 minutes,
with
Sassy Silva
taking the stage
, but
the crowd remained tense even after gigs from other finalists such as
Charlene Skylar, Jonnah
and
Payne.
Producer Skatta
delivered
the message that
Joe Bagdonovich, CEO of Downsound Records,
had promised to make a presentation to the contestants who placed second.
Most of the videos of the night have been taken away, the videos posted below are what is left of the 6th edition final.
Shaney Mack Performs on Magnum Kings & Queens of Dancehall 2013
Sassy Silva  won the  2013 competition and a JA$1 million cheque. Most of the crowd erupted while a few booed.
She promised to give some money to her campaign team and a basic school, and spend the rest on her two children and herself.
When Yanique Barrett, said Jonnah had won ahead of Payne, the crowd went wild, and many jumped and shouted.
During the final episode former contestants Taliban and Deep Jahi performed for a singing along crowd, showing they are still loved. Also Dancehall artist Khago,who has been in a much-talked-about disagreement with judge Skatta, did an interesting little stint. He came out with Blood A Boil, saying, "from yuh know seh no man nah mind yuh, go so."
He later said, "Mi waan big up some people. Big up yuhself Professor Nuts, big up yuhself Miss Kitty … mi fi continue? Big up yuhself Skatta."Then he went over to Skatta Burrel and held the producer's hand in the air, then said, "Skatta big up yuhself." But music producer Skatta did not seem amused by the gesture and was almost unresponsive.
Khago later did his more popular songs like "Nah Sell Out" and "Nah Sell Out Part 2″ that had the audience singing along. 


MAGNUM KINGS AND QUEENS OF DANCEHALL 2013 1ST EPISODE
HERE
real deal