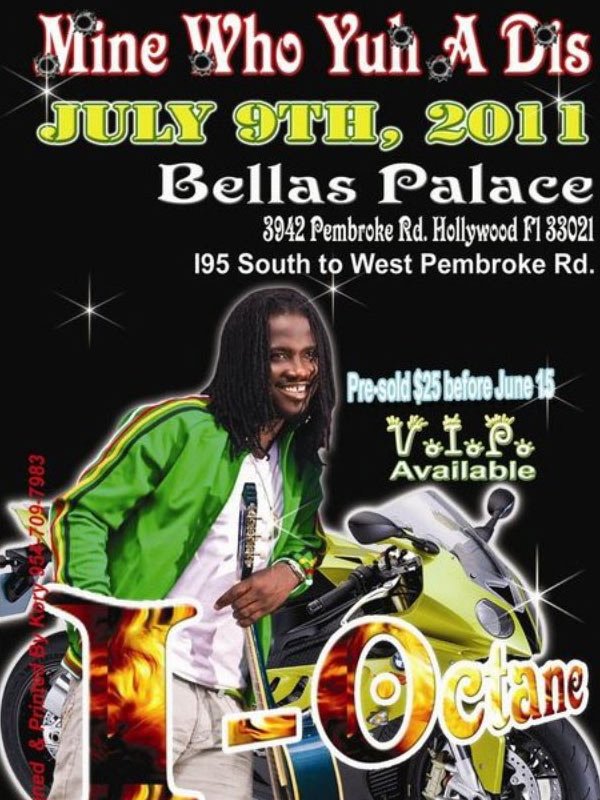 Reggae artiste I-Octane continues to make waves both locally and internationally. This time, he makes his mark in Billboard Magazine where he is featured as one of 15 artists who are currently impacting the Indie scene.
I-Octane is one of the few artists who have made the decision to go the route of self-management and releasing their music independent of any label.
LISTEN TO I-OCTANE SONG – NAH WASH (TOO LICKY LICKY) CASHFLOW REC [JUNE 2011]
This is a choice that is often accompanied by more work for the artist in areas that record labels and companies would often handle. "I have invested heavily in the I-Octane brand, financing videos, publicity, even managing myself, so it's a great accomplishment reaching this far on my own" I-Octane is quoted as saying in the article.
Despite the drawbacks, the world is certainly taking notice as the singjay is in high demand  worldwide. Internationally acclaimed magazines such as Billboard and Vibe magazine have featured the young artiste and his songs have ranked number 1 on many of the major music charts. He is slated to be one of the top performers at the 2011 staging of Reggae Sumfest and his highly anticipated debut album "Crying to the Nation" is due to be released in the fall.
I-Octane continues to show the world that he is a force to be reckoned with and is rapidly garnering a reputation as the new generation of reggae music.
I-OCTANE LIVE JULY 9th Bellas Palace, Hollywood Florida ALSO PERFORMING STUMPA, DANEGER, & DANGLEZ. MUSIC BY INNOCENT SOUND, FIRE REDZ, CHALLICE, ONKORE & SKY TOPPA. DONT MISS THE SHELLINZ FROM THE HOST POPEYE & THE CAUTION CREW!!!PRE-SOLD TICKETS ONLY $25
MORE @ DOOR MORE INFO 954-851-5579 OR 305-896-7521
real deal