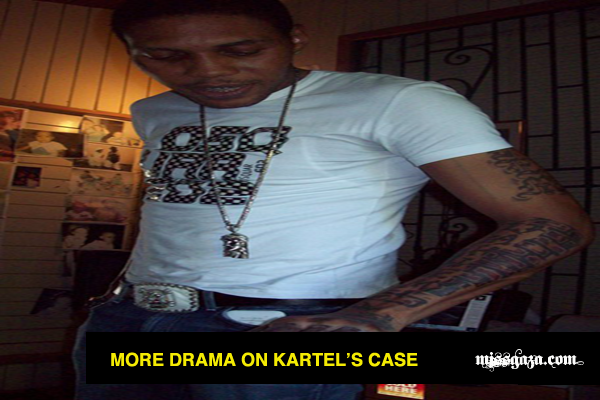 Gaza fans more upsetting news on the horizon on Vybz Kartel's case.
Since Dancehall star Vybz Kartel arrest, the internet has been on a frenzy with a lot people searching for Vybz Kartel freed and there are also searches regarding him being set free imminently…
But the non stop new rumors on Mr Palmer's case are not sounding/looking good right now and if those rumors are true there's small chance bail will be set. New speculations are emerging that di Addi tried to buy out the case trying to destroy evidence.
According to reports, Vybz Kartel allegedly paid police officers JA$4 million to destroy evidence in the murder case against him in an effort to avoid prison time.
It was 2 weeks ago when, the prosecution in the case at a hearing at the Corporate Area Resident Magistrates Court, announced they possess video and audio evidence implicating Adidja Palmer aka Vybz Kartel and others accused of killing Clive "Lizard" Williams in August. The alleged evidence shows Kartel, Portmore Empire artist, Shawn Storm, designer/booking agent, Calvin "Moonie" Haye and Cayro Jones taking part in the murder of Williams, a promoter, from Waterford, St. Catherine.Law enforcement officials confirmed that Williams was beaten and stabbed to death with his body yet to be found.
On Monday, it was revealed that six police officers in 

Vybz Kartel's

case could face corruption charges after some money exchange between

Kartel

's relative, somebody was saying was

Shorty,

somebody is saying was

Adidija Palmer'

s mom

,

and a law enforcement official was caught on tape.
On top of that, another monetary exchange allegedly took place between some officer and a suspect in the Vybz Kartel case, who was allowed to visit the Gaza Deejay without police supervision.
Listen To Vybz Kartel – Not A Love Song – Cardiac Bass Riddim



The Head of the Criminal Investigation Branch, Assistant Commissioner Ealan Powell, said probes carried out by detectives have implicated Kartel in five additional murders that took place in the Corporate Area and St Catherine. No comment has been made regarding these latest allegations.
real deal