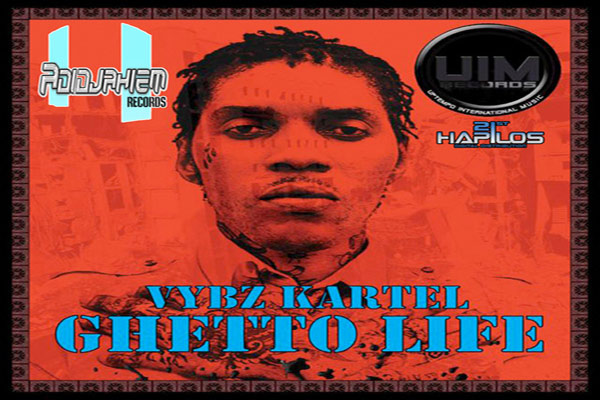 Listen to Vybz Kartel newest music single for the month of March 2012, titled Ghetto Life.
Fans of dancehall music worldwide have been charmed by the versatility, the lyrics, the delivery and the message behind another successful Kartel's music release, the deejay is considered the Voice of the People because often used his music to point out the suffering of people in Jamaica and in his repertoire he has several conscious and social commentary songs.
Being Adidja Vybz Kartel Palmer a son of the Jamaican Ghetto himself he has no trouble talking about what's going on in the ghetto so he had no trouble delivering a new blazing dancehall hit song produced by UIM Records and exactly titled – Ghetto Life- that talks about life in the ghetto and it's already a fans favorite worldwide.
New Vybz Kartel. Just released. Gaza Boss sings about Ghetto Life.UIM Records.21 st Hapilos.Maaad!
Vybz Kartel – Ghetto Life – UIM Records



real deal