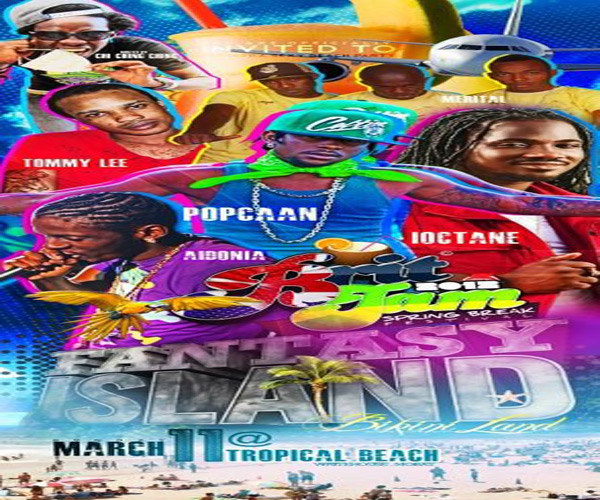 One of the biggest and awaited reggae dancehall music festival in Jamaica!
March 11 Mobay Jamaica, Brit Jam Fantasy Island Spring Break Festival is approaching and the line up is craaazy : I-Octane, Popcaan, Tommy Lee, Aidonia, Merital and more. Check out the flyer and don't miss out.
Listen To Popcaan Ft Busta Rhymes – Only Man She Want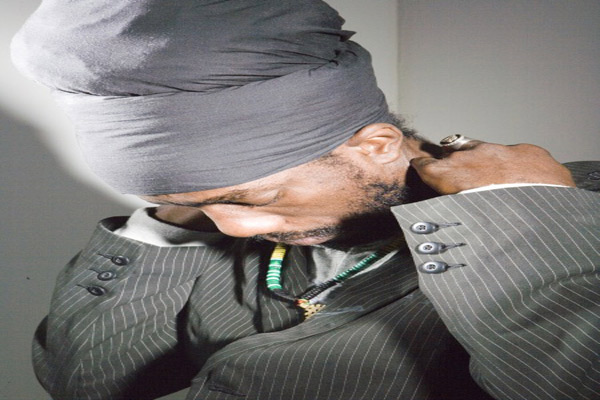 Another live show to don't miss is the acoustic return on stage of Reggae superstar, Sizzla Kalonji.
Sizzla recuperated well from the motorcycle crash that injured him severely last year. On March 18. Mr Miguel Orlando Collins, aka Sizzla, will perform live at the event "Sizzla: Unplugged and Acoustic, at Club Privelege in New Kingston, the show will  start early, 8 p.m.
Proceeds from the event will go towards providing medical support for a child in desperate need of life-saving surgery.
Sizzla will team up with legendary Dancehall/Reggae producers, Sly and Robbie as well as  violinist, Jessica Yap. And guess who will host and perform at the after party? Popcaan Hotskull.
Listen below to some new reggae songs from Sizzla voicing on Master's Blend Riddim  amd the hardcore dancehall song Bumbo Now- Breadback Prod. from last month. Pure fiyah! 
LISTEN TO SIZZLA SONG – FOOLISHNESS



LISTEN TO SIZZLA SONG BUMBO NOW




Busy Signal announced  the release of his upcoming reggae album, that will show a new side of the artist. The new album, Reggae Music Again, will be unveiled on April 24, produced by Dancehall/Reggae label, VP Records.
The Roots Reggae album features 14 tracks including the hit single, Come Over. The artist said about the upcoming record "It shows my growth, versatility and the recognition of Reggae as the origin of Dancehall music. Being a Jamaican, I feel like it is my duty to highlight and contribute to Reggae music, and with the encouragement of my management and musicians who played on this record, including Dean Fraser, it all came together.
This album is like a renaissance for me, a rebirth – Reggae style," he said.


Listen below to a couple ot really good songs from Busy Signal
Listen To Busy Signal – REGGAE MUSIC AGAIN: Busy Thoughts, Busy Speaks On His Album

Watch Protect My Life Oh Jah by Busy Signal Official Music Video

[ SCROLL TO BOTTOM OF PAGE & TURN TO PAGE 2 TO THE READ THE REST OF REGGAE DANCEHALL NEWS ]
real deal