The entertainment community in Jamaica as well as the whole dancehall community is still in a state of shock and grief after the tragic loss of Jordan Phillips aka J-Capri…
After being severely injured in a motor vehicle accident on Monday November 23rd and put into an induced coma at the UWI hospital in Kingston, fans and well wishers became hopeful when reports suggested that the artiste could make a full recovery…So news of her passing on Friday Morning hit hard.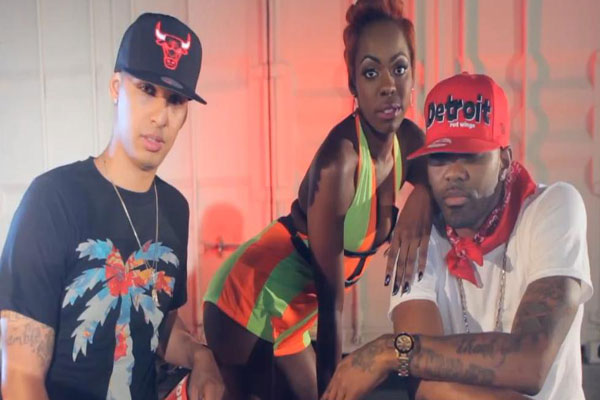 The tears flowed as the final farewell was said on December 14th 2015; friends, fans and a strong contingent of the music fraternity turned out to pay their respects. 
J Capri was a young Jamaican artist signed to Head Concussion Records and a bright upcoming star that already worked with heavy weights in Dancehall music like Vybz Kartel, Rvssian himself,Konshens just to mention a few she was laid to rest this past monday.
Jordan Phillips was 23 years old when she died on December 4, s>cores of dancehall artists,djs, producers homaged the young J Capri, an artist gone to soon.
LISTEN TO VYBZ KARTEL FEAT J CAPRI MAMANCITA – HEAD CONCUSSION RECORDS
Among them Vybz Kartel himself, Spice, Vanessa Bling, Alaine, Christopher Martin, Romain Virgo, Cherine Anderson, and many other were among some of the local acts who performed at her funeral or paid a visit.
Both the wake and the funeral saw a big partecipation and overall the wake the night before her funeral, "was actually more like a celebration of her life, because we didn't want to make it sad,"  "We were also celebrating her achievements over a period of time. We tried to emphasise a more happier mood." said her dad Mr Kennet Phillips.
OnstageTV released a video tribute at the funeral that you can watch below. We want to remember her forever inthe beautiful song Mamancita  below.
J Capri: Tearful Farewell (Funeral)
Alaine – Alaine's tribute to J Capri
real deal