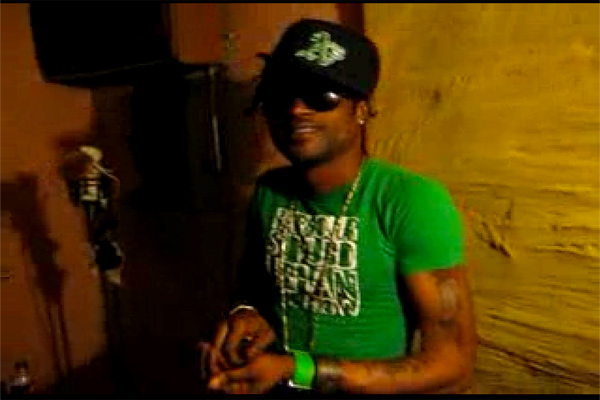 Jamaican dancehall reggae artist Shawn Storm, real name Sean Campbell, together with Cairo Jones and Jamaican dancehall star Vybz Kartel's stylist and booking agent Calvin 'Moonie' Haye, will return to the Home Circuit Court this Friday facing the murder charge of Clive 'Lizard' Williams.
Two other men charged with the killing, Shane Williams and André St John, also appeared before the Corporate Area Resident Magistrate's Court and are to have their matters also transferred to the High Court on January 11, at the request of the Director of Public Prosecutions (DPP).
Vybz Kartel will face another trial on February 13 – at the Corporate Area Resident Magistrate's Court, in relation to the possession of ganja charge brought against him.
Another Portmore artist that was involved is Gaza Slim, real name Vanessa Saddler, that obtained bail this past January 9. Based on police sources, they have evidence, including phone records, showing that Saddler and Palmer planned to 'stage a robbery that did not occur'.
In a forceful bail application Monday, attorney Chris Tavares-Finson told the court that no cellphone had been seized from Kartel while he was in lock-up and that the prosecution will have difficulty proving the link  between Kartel and the texts that were allegedly sent to Saddler.
In asking  again for bail for Kartel , Mr Tavares-Finson asked that  Magistrate Pusey "impose any condition and offer his client bail to a sum she deems fit", adding  that Kartel's seven children were suffering hardship as a result of his incarceration.
The judge once again refused the bail. Both Kartel and Gaza Slim will have to return before the court on February 1 when the case file is expected to be completed. Saddler's bail, that was  secured in the High Court, was extended by Pusey.
LISTEN TO SHAWN STORM BADMIND -ETERNAL RIDDIM[JAMAICAN DANCEHALL REGGAE MUSIC]
LISTEN TO SHAWN STORM  TELL EVERYBODY -NEW MOON RIDDIM

 [JAMAICAN DANCEHALL REGGAE MUSIC]
real deal