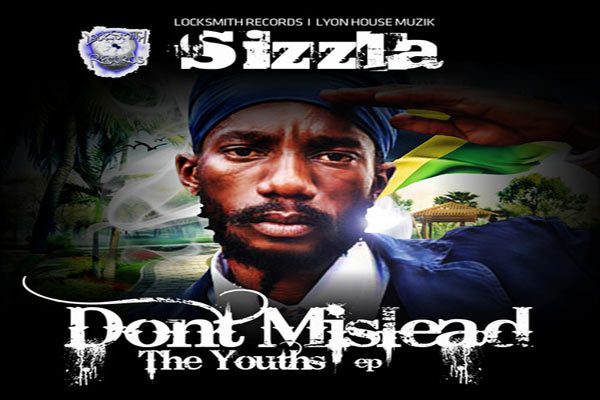 U.S. based reggae label Locksmith Records just released the latest studio effort from reggae legend, Jamaican artist Sizzla Kalonji in the form of an EP entitled Don't Mislead The Youths.
The new Sizzla EP was released yesterday, April 24, 2012, and is now available in CD format in select stores, including VP Records. It is also available digitally worldwide via all major digital retailers, including iTunes and Amazon.
LISTEN TO SIZZLA KALONJI REGGAE LOVE SONG – SO LOVELY – (DON'T MISLEAD THE YOUTH EP)





style="display:inline-block;width:728px;height:90px"
data-ad-client="ca-pub-5109320371512143"
data-ad-slot="8104699319">

The artist amazing recovery after the bike accident last year and his return on live stages first in Jamaica ,with an amazing acoustic performance that featured Sly & Robbie last month, and then his recent European tour, had  reggae and dancehall music fans all over the world buzzing.
In Don't Mislead The Youths Sizzla reclaims his dynamic stance on various social issues.
The first single "Learn To Read" speaks on the importance of education, as Sizzla Kalonji advocates young people to learn to read and write, as a way to overcome ignorance, and therefore, progress in life. Other singles from the EP include "So Lovely," "Party," and the title track, "Don't Mislead The Youths."
Don't Mislead The Youths is a collabo between Lyon House Muzik and Locksmith Records that worked together with Sizzla to accomplish their goal of creating this EP.
All songs were written and performed by Sizzla Kalonji for Zabogaubhi Music, and all tracks were produced and recorded by Lyon House Muzik in Kingston, Jamaica.
The EP was mixed and mastered at Hilltop Studio in Brooklyn, New York.
Listen To Sizzla – Don't Mislead The Youths (June 2012)
real deal