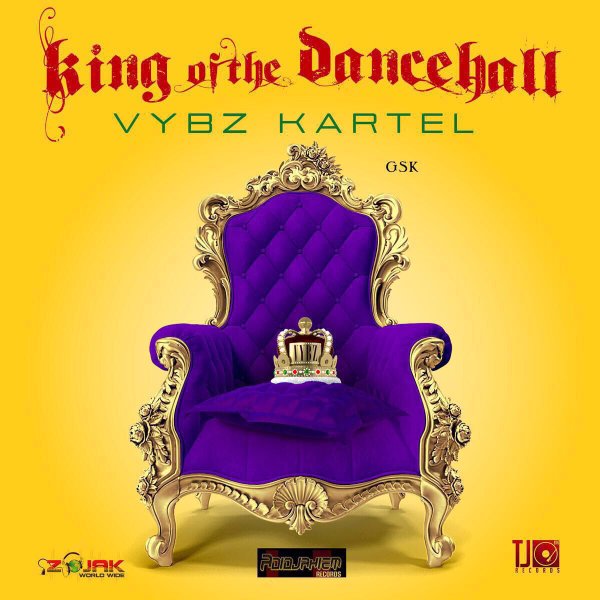 Fans of Jamaican Dancehall artist Vybz Kartel, currently still incarcerated and awaiting for his appeal to take place, can now stream the full Vybz Kartel's latest album King Of The Dancehall, produced by Adidjaheim and TJ Records, below.
Featuring one of the dancehall bangers of this Summer 2016 – Fever – and other great songs like Coloring This Life, Most Wanted, Lipstick, Open Up Di Door, Hey Addi, Don't Know Someone, Enemy Zone, Like Google – featuring Demarco, Sorry Baby, Every Girl featuring Gaza Tussan, Which Friend, Can't Say No featuring Mon Cherie, and the now popular Western Union, you can listen to both the clean and raw versions.
Distributed by Zojak Worldwide Vybz Kartel King Of The Dancehall latest album topped iTunes in the first weeks of its release and sits now at #2 in Billboard Charts.
STREAM VYZ KARTEL KING OF THE DANCEHALL ALBUM – FULL
real deal